Annual event will offer free flu shots, food and fun for the whole family

Media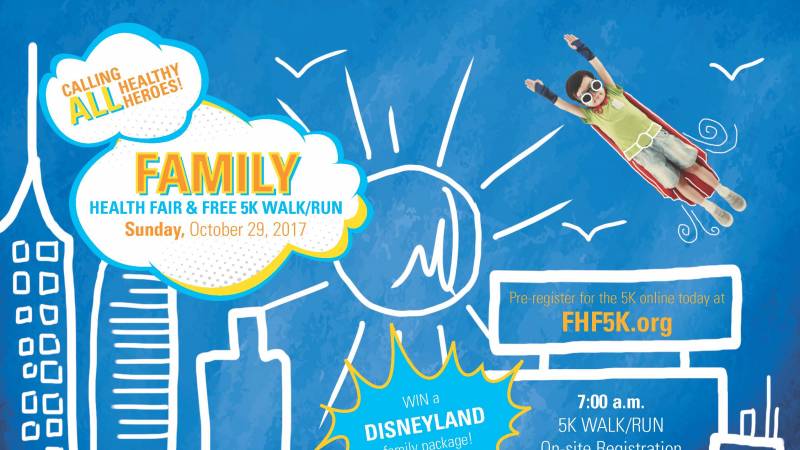 Loma Linda University Health's Family Health Fair and 5K Walk/Run is happening Sunday, Oct. 29, at the Loma Linda University Health Drayson Center, 25040 Stewart St. in Loma Linda.
This year's event, "Calling All Healthy Heroes," will offer free flu shots for all family members ages three and up, a variety of health screenings, activities, and healthy food demonstrations in the main indoor area. The outdoor kid zone will offer face painting, a bounce house, an obstacle course and much more.
Show up at 7 a.m. to register for the 5K, which begins at 8 a.m. The first 300 participants will get a superhero cape. The health fair runs from 9 a.m. to 1 p.m.
For more information or to volunteer, call 1-877-LLUMC-4U. 

Loma Linda University Health includes Loma Linda University's eight professional schools, Loma Linda University Medical Center's six hospitals and more than 900 faculty physicians located in the Inland Empire of Southern California. Established in 1905, Loma Linda University Health is a global leader in education, research and clinical care. It offers over 100 academic programs and provides quality health care to over 40,000 inpatients and 1.5 million outpatients each year. A Seventh-day Adventist organization, Loma Linda University Health is a faith-based health system with a mission "to continue the teaching and healing ministry of Jesus Christ."
Press Contacts
---
Briana Pastorino - Manager, Public Relations