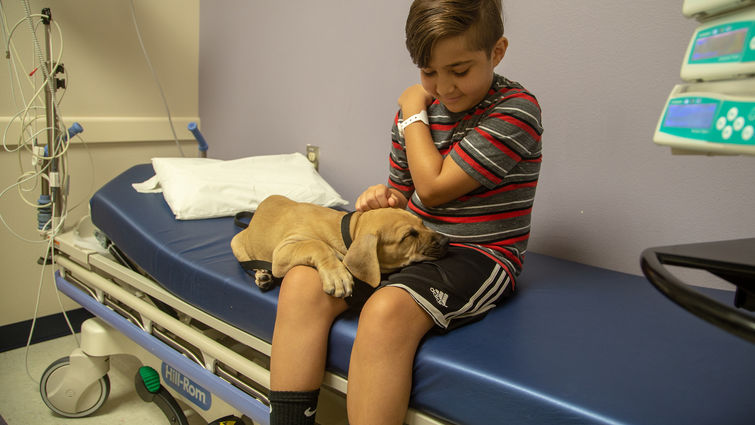 Yucaipa Animal Placement Society (YAPS) collaborated with restaurant chain Raising Cane's in bringing the society's puppies to visit cancer patients at the LLU Children's Hospital hematology/oncology outpatient clinic Monday, July 30.
Patients cuddled up to the puppies between treatments. The clinic — which is an outpatient clinic part of unit 4800 — treats pediatric blood-related diseases and cancers and is the largest of its kind in the Inland Empire. Young cancer patients receive treatments such as blood transfusions and stem cell transplants in the clinic.
The visit was designed to bring joy to children diagnosed with cancers such as leukemia, brain tumors and blood-related diseases such as hemophilia.
"I love seeing the smiles on my child's face when they're surprised by something special like this," said one patient's parent.