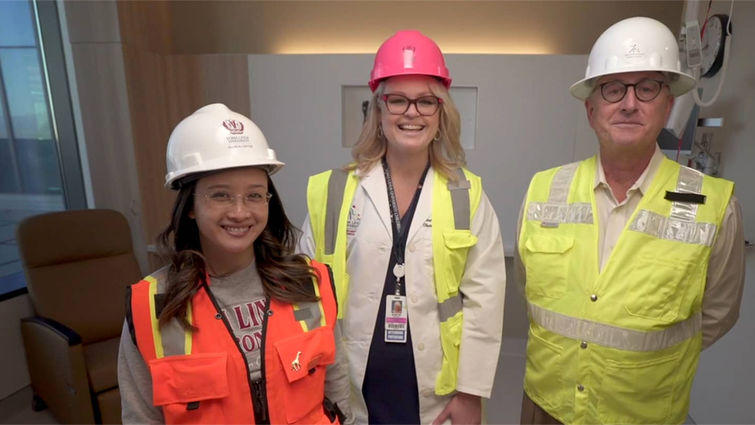 The latest First Look virtual tour of the future Loma Linda University Medical Center focuses the San Manuel Maternity Pavilion located on the fifth floor in the new hospital.
The San Manuel Maternity Pavilion was made possible by the San Manuel Band of Mission Indians, who announced a landmark gift to Loma Linda University at the 26th annual Children's Hospital Foundation Gala in 2019 to support the expansion of this new mother and baby unit.
Loma Linda University Children's Hospital is the leader in high-risk birth care for the Inland Empire region and beyond. Approximately 50 percent of births taking place at Children's Hospital meet the criteria for being high-risk. More than 3,200 babies are delivered in the hospital in an average year. And when needed, the Neonatal Intensive Care Unit is ranked at Level 4 — the highest distinction possible for neonatal services.