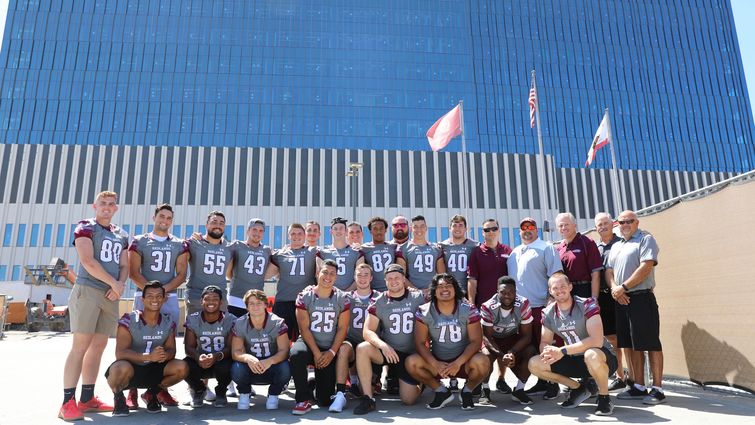 Loma Linda University Children's Hospital patients were treated to a visit from members of the University of Redlands football team on Thursday, August 29.
Gearing up for their first game on September 7, the players and team coaches took time away from the field to spend time in the playrooms on the hematology/oncology and cardiac units, and were even able to visit some patients at the bedside.
Dante Hollins, 13 of Victorville, found common ground with the players in their love of video games, spending their time battling it out with their controllers.
University of Redlands football head coach, Mike Maynard, said on behalf of the team, he appreciated the opportunity to visit the hospital.
"We teach our young men that when it is within our power to act, we should," Maynard said. "We hope we were able to give the children some moments of optimism and joy to strengthen their recovery."
The athletes also toured areas of the hospital and looked in awe at the new hospital towers currently under construction.