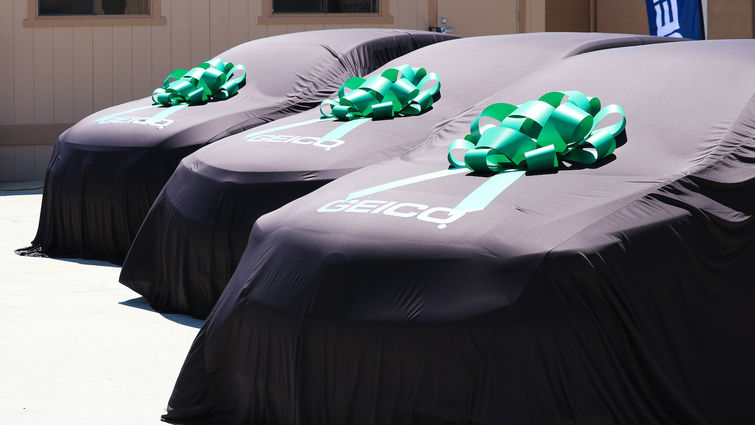 Three Loma Linda University Children's Hospital patient families received a refurbished vehicle from the National Auto Body Council's (NABC) Recycled Rides™ program at Hamblins Body and Paint in Riverside on Tuesday, July 2.
The three patients who received cars for their families were:
Antoine Davis, 14, from Hemet, has rheumatic disease, kidney disease and orthopedic issues.
Elijah Bacchus, 4, from Hesperia, has a combination of medical conditions including a hole in his heart, cerebral palsy and was born with only one kidney.
Nathaly Padilla, 19, from Pomona, diagnosed with a brain tumor.
Brett Walls, assistant vice president of ambulatory services at Loma Linda University Children's Hospital, said these vehicles will help the families get the care they need.
"There is a connection between transportation and the health of a child," Walls said. "These Recycled Rides will provide these families with reliable transportation for necessary medical care and other needs, such as to get groceries or to get to work or school."
In addition to the cars, the trunk of each was filled with toys, snacks and/or household items for the family to enjoy.
Often challenged with daily medical appointments for their children, the families juggle demanding finances, employment, and transportation schedules. One patient family said they took the bus to get to the event.
GEICO donates vehicles to the NABC Recycled Rides™ program to help individuals, families, or organizations in need of a hand. Over 1,000 cars have been donated through the Recycled Rides program since its inception in 2007.
Brian Wright, auto damage director at GEICO said, "We can't take these patients' medical issues away, but we hope we are able to help out their situations."
Hamblins Body and Paint and its employees have volunteered their time, expertise and labor to refurbish the vehicles to a like-new condition, and Enterprise provided a donation to Recycled Ride recipients.