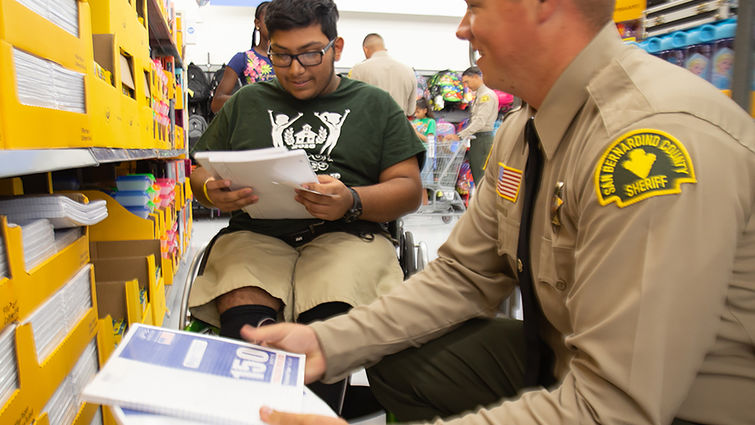 More than 30 Loma Linda University Children's Hospital patients and their siblings were each given $200 to purchase school supplies, new clothes and healthcare items. Each child was accompanied by a law enforcement officer from the community during the bi-annual Shop With A Cop event on July 29.
The event, organized by San Bernardino County Sheriff's Employees' Benefit Association, was designed for families who don't have the time or resources to prepare for the back-to-school demands.
"It gives parents of patients one less thing to worry about," said Mike Tulisiak, the association's events director. "It also shows the kids that officers are there to help and protect them."
This is the first year the Shop with a Cop event has included siblings, in addition to the patients.
"This is a chance for us to get the supplies we need to start the next chapter in our lives. It's something I didn't expect, but something I'm so glad I get to be a part of," said patient Gylbert Eusebio, 16, from Lake Elsinore. Eusebio shopped with Brandon Carlson of the San Bernardino County Sheriff's Department.
Carlson said he loves the program because it gives the children the school supplies they need so when they go back to school, they feel prepared. "I hope it gives them confidence in a time when their lives are unsure."