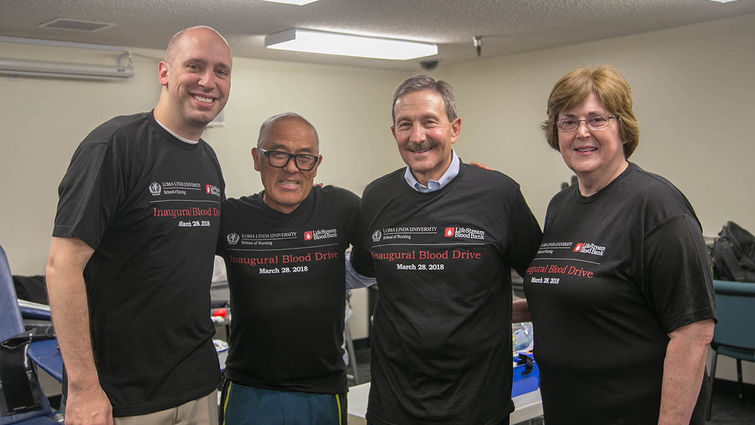 The Loma Linda University School of Nursing (LLUSN) held its inaugural blood drive in partnership with LifeStream last month, with more than 80 students, staff and faculty rolling up their sleeves to donate.
The school's first blood drive took place March 28 with the help of LifeStream, a San Bernardino-based blood center that has served in the Inland Empire for more than half a century.
The event was also coordinated by Dexter Emoto, a class of 1977 LLUSN alumni, who has donated more than 100 gallons of blood and has cultivated a strong relationship with LifeStream over the years.
Frederick B. Axelrod, MD, MBA, president and CEO of LifeStream, attended the event, calling young donors "vitally important to the future of blood donation."
Of the more than 80 donors, 52 were first-time donors. While a majority of donors were students, faculty and LLUH employees from different disciplines also stopped by to participate.
This event established LLUSN as the school at Loma Linda University with the largest single donation event for LifeStream. The blood drive organizers, led by Emoto, were awarded a plaque by LiveStream for this impressive feat.
One donor, with no affiliation to Loma Linda University, who walked by and saw the event sign, gave because she said her daughter was receiving treatment at the medical center.
"I felt blessed to have the chance to give back, even in a small way," she said.