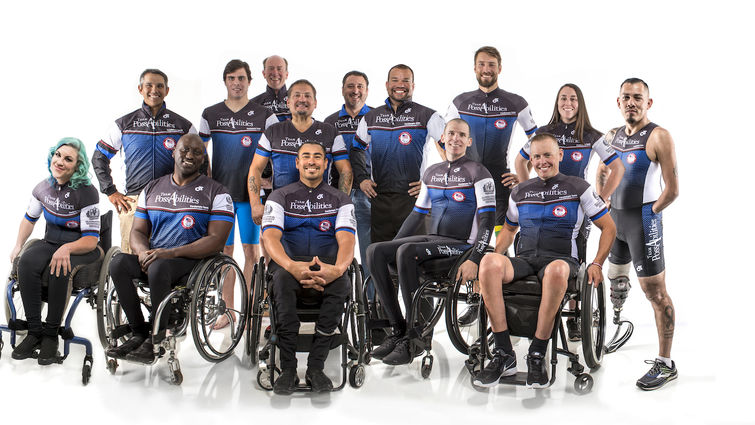 The 11th Annual Sports Luncheon presented by Loma Linda University Health PossAbilities is held each year in support of the PossAbilities Paralympic Training Program, which provides sports equipment, nutrition, gym membership, coaching and more to elite athletes on track to compete on the national and U.S. Paralympic teams. ​
The annual event will be held on Tuesday, Nov. 13 at the Wong Kerlee International Conference Center at Loma Linda University Health and will feature professional cyclist, Alison Tetrick. PossAbilities is a recognized Paralympic Sport Club and a proud partner of the U.S. Olympic Committee. ​
Pedro Payne, PhD, director of community development and outreach at Loma Linda University Medical Center East Campus, said proceeds from the sports luncheon will go to the PossAbilities Paralympic Training Program— created in 2014. Over the last four years, PossAbilities has sponsored several athletes who have met the required standards to compete in U.S. national race competitions with the help of proceeds from the sports luncheon. ​
"The program has created national champions in swimming, cycling, triathlon and canoeing," Payne says. "We're looking forward to another fun-filled event with our guest speaker, Alison Tetrick, who will inspire and challenge both our athletes and the community around us."
Tetrick has been a professional cyclist for the past nine years after her grandfather introduced her to the sport. "He used the bike as a vessel to challenge himself and prove that you can always be better," Tetrick says. 
In 2010, after a strong start to her career, Tetrick suffered a traumatic brain injury and subsequent head trauma. The incident didn't derail her but rather motivated the cyclist to keep pushing forward. 
"I know how a bike can change someone's life, and I can't wait to share my comeback journey and how the bike saved my life," Tetrick says. This will be Tetrick's first time delivering a message to a group that understands recovery, trauma and the importance of opportunity far more than she does. 
"Likeminded people united to create opportunity are an unstoppable force for action," Tetrick says. 
Tetrick serves on the board of directors of USA Cycling and the board of advisors for the Women's Cycling Association. For more information about Tetrick, visit AlisonTetrick.com.​
During the luncheon, attendees will have the opportunity to meet athletes from the Paralympic Training Program,who include Jared Abramovitch, Andre Barbieri, Tavian Bryant, Greg Crouse, Alfonso Garibay, Ryen Reed, Brett Richards, Zimri Solis and Chris Sproule. ​
Sponsorships are available for the November luncheon and can be submitted online or by contacting Pedro Payne at 909-558-6316. To learn more about Loma Linda University Health PossAbilities program, visit online or call 909-558-6384.