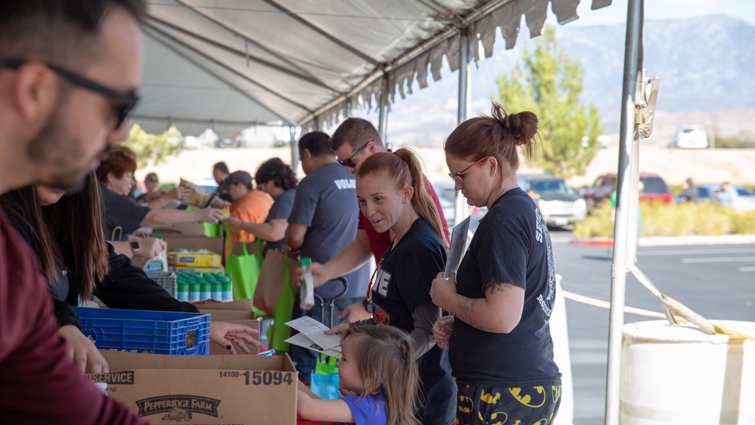 Loma Linda University Health Beaumont-Banning, in collaboration with Side by Side Humanitarian and San Gorgonio Memorial Hospital, held its annual food drive on Friday, November 16.
More than 120 volunteers — from Loma Linda University Medical Center, Loma Linda University Health Beaumont-Banning, San Gorgonio Memorial Hospital and community leaders — set up a tent to distribute food and assist patrons in the local community.
Over 500 people from Cherry Valley, Beaumont and Banning received canned goods and groceries.
Side by Side Humanitarian Founder Kevin Bowers works closely with local school districts, churches and government agencies to locate families in need who would benefit from the event.
Click through the photo gallery to see more of the community outreach event.