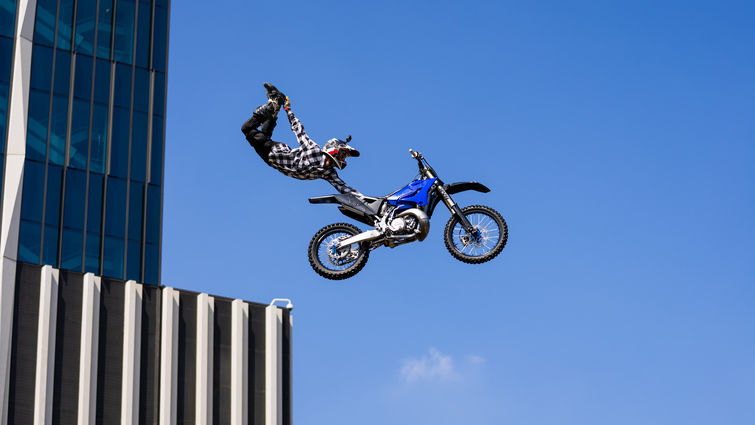 Patients at Loma Linda University Children's Hospital got some fresh air and a freestyle motocross show at the 13th annual Big Air Kids Fair.
Seasoned riders Jimmy Fitzpatrick and Andy Bell brought some friends who put on their helmets and boots, got on their bikes and did a show full of flips and tricks off a giant ramp setup outside the hospital on Wednesday, Sept. 14. Riders Noah Hickerson, Javier Villegas and Vinnie Carbone showed off their best stunts at the event in hopes of putting a smile on the faces of the kids who are undergoing treatment for a variety of illnesses and/or injuries.
After the show the group was able to tour the Children's Hospital, visit with patients at their bedside, signed autographs and handed out gifts and swag.
The Big Air Kids Fair took a seven-year hiatus during the construction of the new hospital and the pandemic, but came back in full force this year for the patients.
Click through the photos to see the excitement.