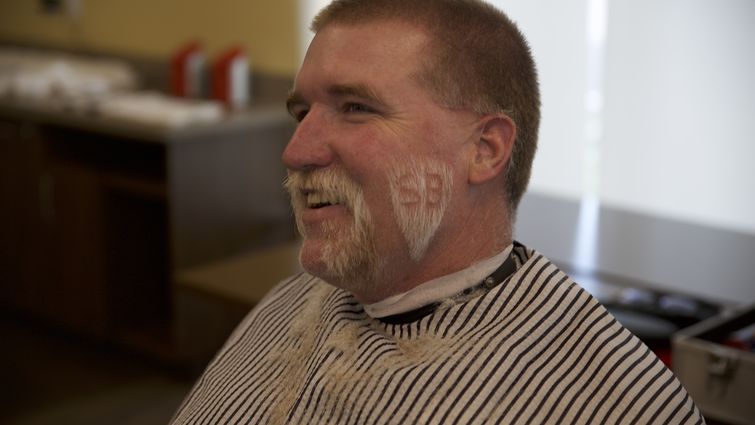 Loma Linda University Health's fourth annual No Shave November fundraiser partnered with the San Bernardino Police Department and finished with over $8,000 donated to Loma Linda University Cancer Center.​
The two organizations collaborated for the awareness month, during which male and female participants skipped shaving in order to raise awareness about cancer prevention, diagnosis and treatment.​
Kerry Heinrich, JD, CEO of Loma Linda University Medical Center, said he is thankful for this partnership that has been established on behalf of patients. 
"I am grateful for the San Bernardino Police Department and their commitment to engaging in helping make the Loma Linda University Cancer Center an institution that is focused on research for a cure, and support for patients," Heinrich said. ​
For Captain Paul Williams of the San Bernardino Police Department,and his team, their motivation for participating in this annual fundraiser lies in their faith for generational impact.​
"All of us have been touched at some point in our lives, by cancer," Williams said. "What I'm hoping for —and what these officers are hoping for — is that the money they can help raise will help their kids and their grandkids."​
To close out the fundraiser, a celebratory event was held at Loma Linda University Health – San Bernardino Campus Friday, Nov. 30. At the event, all participants were judged and awarded for everything from best beard to best attempt. ​
After the program, two local barbershops offered free straight cut shaves on site to those men who had participated in the month-long awareness. The one female participant opted out of the service.