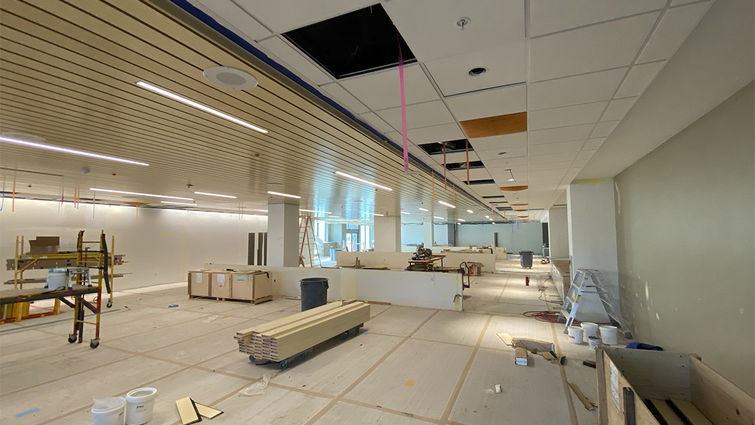 When the new Loma Linda University Medical Center facilities open, the cafeteria promises to be a heavily visited spot by visitors and employees. The new dining space has been designed to be welcoming area, where families and employees can get a break for a few moments.
The cafeteria will be on the first floor of the new facility, right off of the Grand Hallway. The one facility will serve both hospitals, and will be open to the public. Seating capacity will be 425, and there will be outdoor dining space on the east side of the building
Six food stations will feature wide range of vegetarian selections. Food will be prepared in the kitchen facilities located on A level, and delivered to the serving areas via two elevators. The dietary choices will reflect Loma Linda University Health's longstanding principles of wholeness and health.
The future adult hospital and Children's Hospital towers will incorporate leading advances in patient safety and comfort. Each interaction with patients is part of the commitment by every physician and staff member to hope and healing. Designed to continue Loma Linda's 115-year legacy of outstanding care, the future hospitals will anchor the healthcare needs of a vast region of Southern California and serve as an educational and research hub to shape healthcare in the United States and around the world.
Dennis E. Park supplied these photos. He has documented much of the Campus Transformation Project on his website, www.docuvision2020.com