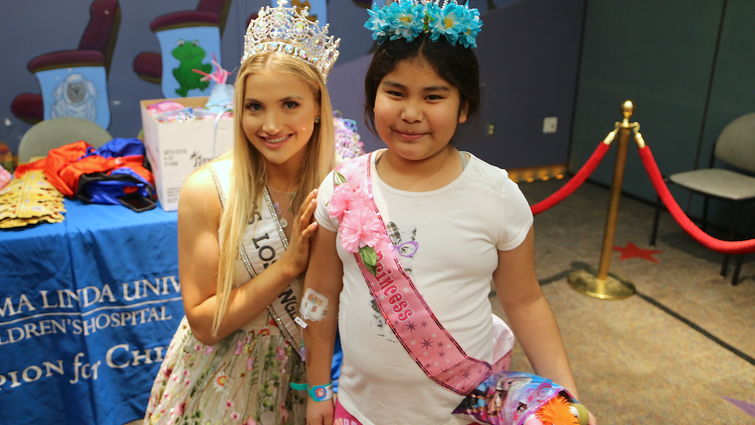 Patients at Loma Linda University Children's Hospital (LLUCH) received another joyful visit from reigning Miss Los Angeles County on Monday, Nov. 20.
Katie Bozner, 22, a Corona native, delivered toys to the hospital and handed them out to patients in the Stater Bros. Activity Center. She then delivered toys to patients on the units who were not able to leave their rooms.
"It's exciting to make these kids feel like princes and princesses," said Bozner, who brought crowns, hand-decorated tiaras, sashes and capes for patients.
Patients were able to choose two toys from a variety of items to keep. The toys were donated by Imperial Toy, a Los Angeles-based toy company that specializes in bubbles and novelty toys.
Bozner won the Miss L.A. County 2017 title in October 2016. Although she will give up her title in December, she is looking forward to competing in the Miss California pageant soon after.