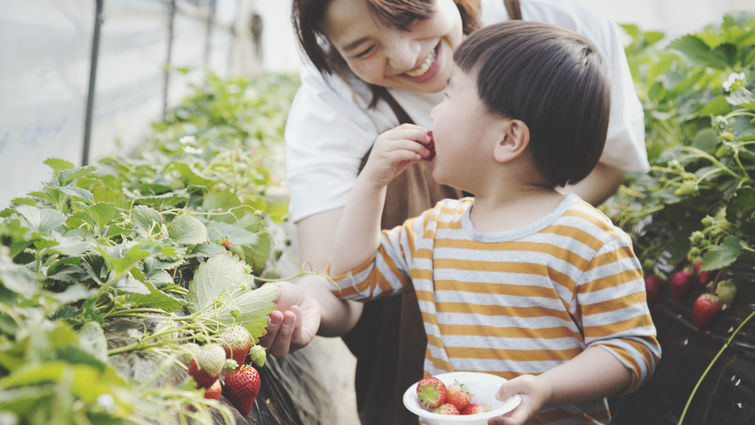 Minorities carry a disproportionate amount of health-related burdens — preventable disease, death and disability — compared with non-minorities, according to the Centers for Disease Control and Prevention. Over the years, advances in medicine and awareness of the issue have led to a decrease in health disparities amongst minorities. However, there is still work to be done to close gaps between minorities and non-minorities in every aspect of health. Loma Linda University Health is intent on breaking down those barriers through community engagement, advances in healthcare, intervention programs and raising awareness.
One of the greatest barriers minorities face is access to healthcare. In 2018, Loma Linda University Health hired its first Community Health Workers; often called "promotores de salud." Community health workers (CHWs) are trusted members of the community who work to build bridges between clinical care and local citizens. Community health workers have the ability to improve a patient's overall physical and mental health, whether it's a diabetic who can't access or afford healthy foods, an aged widower who is having difficulty getting his prescription filled, or a pregnant teen with no emotional support.
"Health barriers within a community are not always medical, but can have more to do with cultural, social or economic issues," says Lily Lee, DrPH, MPH, director of academic programs at the San Manuel Gateway College Promotores Academy. "Community health workers can help members of a community address these barriers — using a patient's individual strengths to help build and sustain capacity through health literacy, motivation and adherence to health plans'"
LLUH continues to offer more heath resources to minority populations by focusing on disease prevention, research and health support groups. The LLU Cancer Center's Transdisciplinary Tobacco Research Program works to reduce the rates of lung and other cancers from cigarette smoking. In addition, the Cancer Center pushes for both early prostate and colorectal cancer screenings. Urology specialist Herbert Ruckle, MD, chair of Loma Linda University Health's Urology Department, echoes the need for early prostate screening because of higher rates of prostate cancer among African American men.
"African-American ancestry places those particular men in a high-risk group," Ruckle says. "Prostate cancer in African-American men has been found to be more aggressive and results in a higher death rate when compared to White Americans."
Raising awareness about health-related issues not widely discussed in minority communities also helps to break the stigma. Every year, Loma Linda University's Behavioral Medicine Center's Seeds of Hope event shares the stories of patients battling or surviving mental health issues. In 2018, Nathan Perez shared his journey battling Parry-Romberg syndrome — a disorder characterized by shrinkage of the skin and soft tissues on half of the face. Perez's physical condition impacted his mental health, causing him thoughts of self-harm and depression. 
Most importantly, the institution's commitment to utilizing the latest advances in medicine, helps to provide life-saving healthcare to a community that may not always be exposed to the best care and outcomes. One new approach is the exploring the use of alternative pain treatments to sickle cell disease. The disease affects 1 out of every 365 African-American births, and about 1 in 13 African-American babies is born with sickle cell trait, according to the Centers for Disease and Control and Prevention. 
According to Jeffrey Kim, MD, at Loma Linda University's Family Medicine, when cells "sickle" beyond their baseline, this can cause severe pain episodes for patients anywhere throughout the body that the blood travels. There is no one specific cause for these pain episodes. "Since it's a genetic disease, patients have been experiencing this debilitating pain their entire lives," Kim says. "The common description of this disease is that it's the most painful thing you can imagine."
Currently, the most common pain reduction therapies are the use of opioids or chemotherapy. Both solutions have risks that may not always relieve pain. LLUH is now using INF™ — Intraneural Facilitation Therapy — that can prove to be an effective way to restore blood flow to damaged nerves and eliminate the pain that patients experience, reducing the dependence on chemotherapy or opioid medications.
It is not just during April that Loma Linda University Health recognizes the commitment of those in healthcare to help close the gaps in healthcare available to minority populations. Throughout the year, the institution works to address these issues and share patient stories. To learn more about those stories, visit the Minority Health webpage.