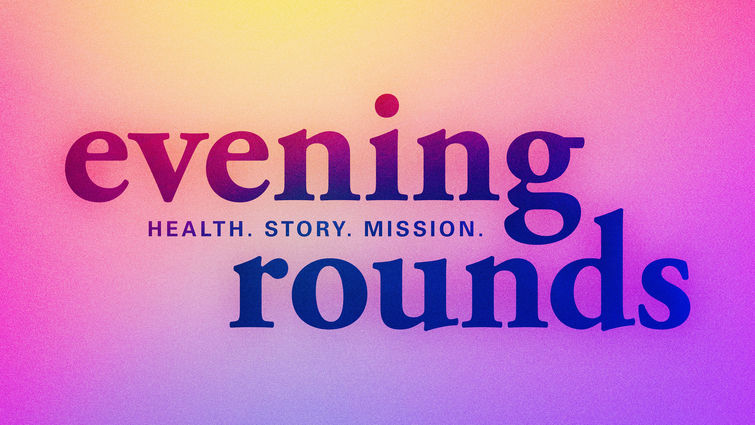 Loma Linda University Health today launched a new podcast to highlight physician stories, both as providers and patients themselves. The podcast and video series — called Evening Rounds — features ground-level health discussions and shared life lessons from doctors who provide care at the organization's hospitals.
Evening Rounds is led by Anthony Hilliard, MD, a practicing interventional cardiologist and the chief operating officer of Loma Linda University Faculty Medical Group. The physician-led group is made up of more than 1,200 physicians in six hospitals supporting all disciplines dedicated to healthcare in the Inland Empire. Hilliard is joined by co-host Kelsey Culler, executive director of communications for Loma Linda University Health.
Evening Rounds touches on topics ranging from family life, areas of health interest, and personal mission in providing patient care. Evening Rounds is available on Spotify, Apple Podcasts, Google Podcasts, YouTube, or on the website at lluh.org/podcast.
The podcast's first episode, titled Eight schools, six hospitals and a farm, features Richard Hart, MD, DrPH, president of Loma Linda University Health, as he discusses how his cumulative experiences shape the vision for the organization.
For more information about the show, visit the Evening Rounds website at lluh.org/podcast.