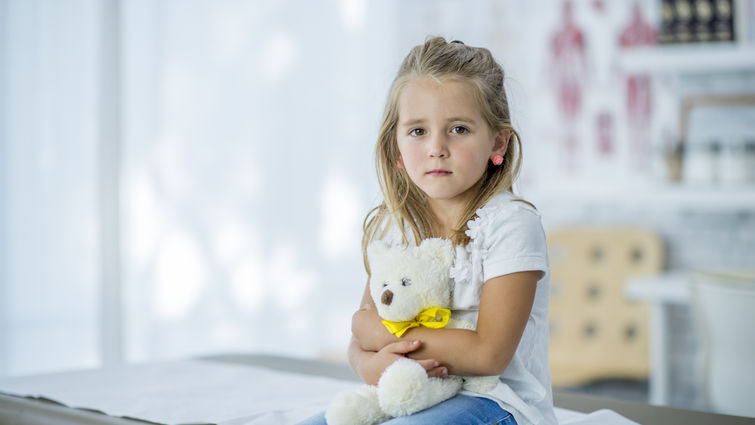 Loma Linda University Health's Board of Trustees has announced a new institute for child adversity, which will facilitate student education and research while addressing community needs in the area of child abuse.
In a vote this past May, the Board created the Resiliency Institute for Childhood Adversity, or "RICA," an expansion of the current Children's Assessment Center (CAC) in San Bernardino. The center is a collaboration of numerous local agencies to provide forensic interviews and evidentiary medical examinations to evaluate child abuse allegations. The coordinated approach doesn't require an abused child to recount their experiences to several agencies in numerous interviews.
RICA is a collaboration of local law enforcement, various funding agencies, legal systems, a Loma Linda University Health's SACH clinic system and Loma Linda University Children's Hospital. 
"Abuse of children has become an all too familiar story in this country and beyond," said Richard H. Hart, MD, DrPH, president of Loma Linda University Health. "Loma Linda University Health's Resiliency Institute for Childhood Adversity will build and grow upon the reputation that CAC has maintained as a national exemplar in caring for abused children." 
RICA will house a variety of educational rotations for Loma Linda students and residents and will serve as a hub for Loma Linda University's three-year, child abuse pediatrics residency fellowship program — one of only several in the nation. This fellowship program, accredited by the Accreditation Council for Graduate Medical Education, emphasizes intervention and prevention and provides pediatricians with a variety of patient-care experiences, research opportunities and educational activities.
RICA will join the ranks as Loma Linda University Health's 13th institute, said Mark Reeves, MD, PhD, vice president for institutes. Loma Linda University's institutes integrate research, education, and health-related service, spanning across multiple schools and facilities to bring together interdisciplinary scientists, teachers and practitioners. Its other institutes are:
Institute for Genetics and Translational Genomics
Wholeness Institute
RICA facilitates multidisciplinary cooperation with its partner agencies, with team members meeting on a monthly basis for training and case review. 
CAC was launched in 1994, two years after San Bernardino's Children's Network Policy Council began exploring ways to conduct child-abuse allegations in a more sensitive manner for suspected victims. Many times, victimized children suffered unnecessary trauma in the process of being interviewed by multiple agencies.
The Council established a task force representatives from Child Protective Services, County Medical Center, Public Health, Behavioral Health, District Attorney's office, Sheriff's Office, Juvenile Court, Family Law Court, County Counsel, Children's Network, Children's Fund and Loma Linda University Medical Center.  
CAC's 1994 opening was in partnership between the County of San Bernardino and Loma Linda University Children's Hospital.
The assessment center's needs have dramatically increased over the years. In 2014, it was relocated to a county owned and maintained, state-of-the-art facility located in San Bernardino. The new institute is on track to help treat 1,600 physically and/or sexually abused children this year.  
The RICA oversight committee will meet during the last week of August to designate leadership and determine functional relationships with CAC, SACHS and San Bernardino County.