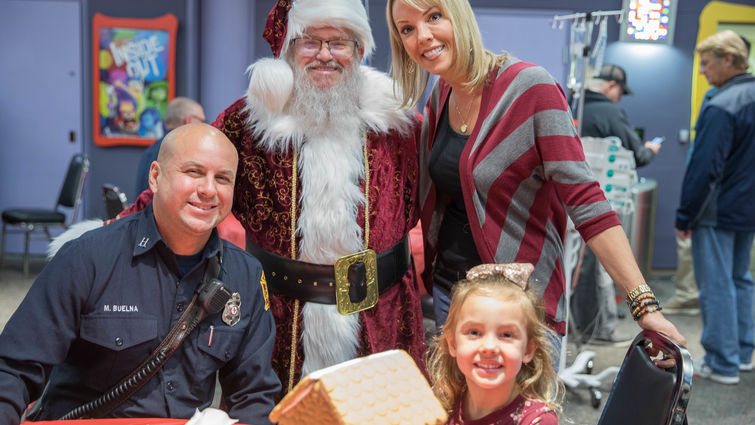 Pediatric patients at Loma Linda University Children's Hospital had the opportunity to partake in the common holiday tradition of decorating gingerbread houses on Thursday, December 6, courtesy of several local businesses and the Big Hearts for Little Hearts Loma Linda Guild.
Members of the Loma Linda Fire Department stopped by the event to join in the festivity and help the kids with their decorating.
Costco, Alta Vista of Redlands and Walmart Neighborhood Markets all helped to donate supplies for the patient event.
Patients who were unable to leave their rooms also had the chance to decorate gingerbread houses with guild members and child life specialists delivering the kits directly to them.
Check out more from the event in the photo recap below!