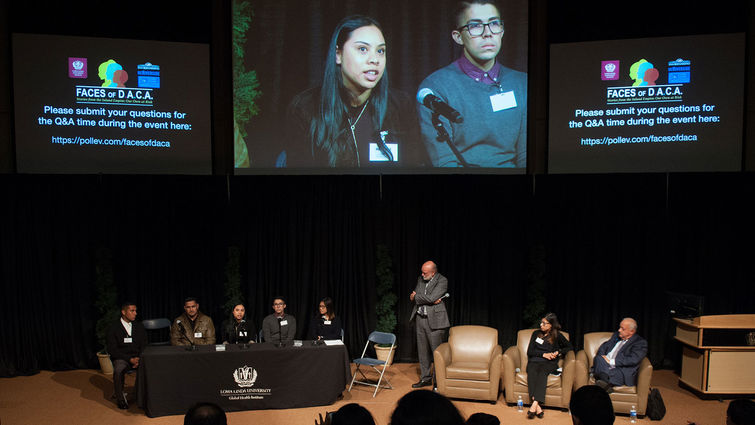 Loma Linda University was one of three universities that participated in a panel discussion last week about immigrant students who were once covered by the United States' Deferred Action for Childhood Arrivals (DACA) policy.
DACA was a U.S. immigration policy that granted some people who came to the country as minors — having entered or remained illegally — a renewable two-year period of deferred deportation action. The policy was established in 2012 and was rescinded in September.
The November 9 forum — titled Faces of D.A.C.A. Stories from the Inland Empire: Our Own at Risk — was sponsored by World Affairs Council of Inland Southern California. The forum provided a platform for students from three universities to tell their stories. The universities included University of California, Riverside; California State University, San Bernardino; and Loma Linda University, which hosted the event in its Damazo Amphitheater in Centennial Complex.
Loma Linda University Health President Richard H. Hart, MD, DrPH, said the event was meant to set aside the politics of the issue and highlight the stories of students who could be affected.
Presenters said there are some 800,000 people nationwide who were covered by DACA, with 28 percent of those in California.
The program is available for viewing at the Loma Linda University Health Facebook page at https://www.facebook.com/LLUHealth