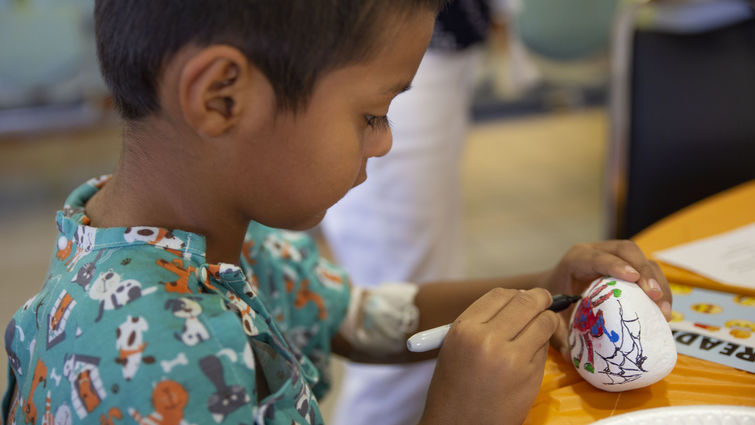 The Big Hearts for Little Hearts Loma Linda Guild hosted its annual Fall into Reading event on Monday, Sept. 17, for the patients of Loma Linda University Children's Hospital (LLUCH) and members of their family.
Guild members joined hospital employees and volunteers in helping young patients and their siblings create colorful paintings on rocks. Some images featured cartoon characters, pumpkins, superheroes or colorful animals.
Each patient got to select two gifts to take home, one from a library of colorful books and another from a collection of huggable stuffed animals. As the children painted, members of the Guild assisted children with their craft and offered encouragement.
Lynn Sleeth, president of the Guild, said the purpose of Fall into Reading and similar events the organization hosts throughout the year is to give patients a timeout from illness and hospitalization. "For me, one of the great takeaways of the event was the looks on the children's faces as they painted the stones. They were so focused and creative — you could tell they were enjoying it."