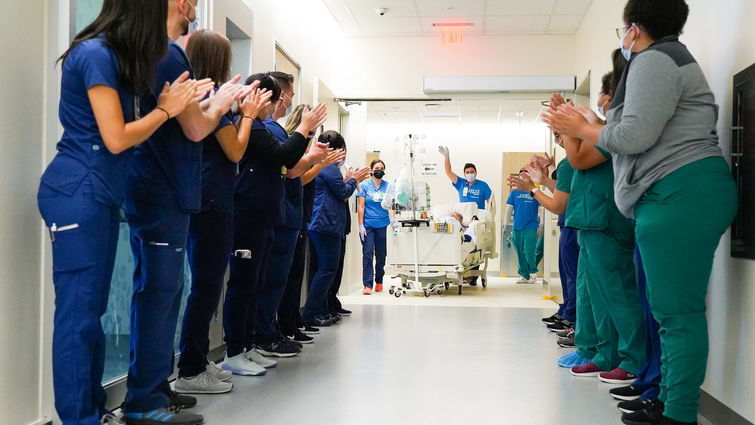 Loma Linda University Health has been ranked 32 out of the top 100 employers in California by Forbes's third annual America's Best Employers by State survey. LLU Health is also the third hospital out of 10 in California that made the ranking.
Forbes collected anonymous surveys from more than 80,000 people working at companies with at least 500 employees. Responses were collected from October 2020 to June 2021 on a rolling basis.
"We are grateful that our employees have reinforced that Loma Linda University Health is a rewarding place to serve," said Richard Hart, MD, DrPH, president of Loma Linda University Health. "Our goal is for each of our employees to feel valued and take pride in working as a team to serve each of our patients and students. We are committed to being a place that reflects the diversity of our community, promotes inclusion of all, and encourages a healthy balance between work and family."
Respondents were surveyed on criteria such as work conditions, salary, potential for development, company image, and telecommuting options.
See the full story and state-by-state rankings here.