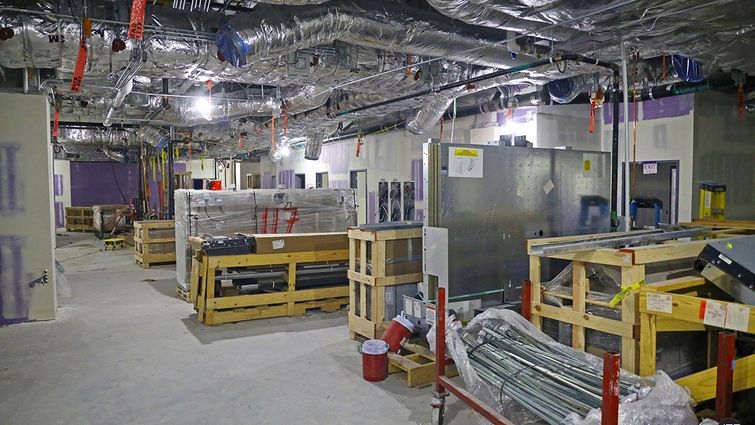 As work on the exteriors of Loma Linda University Health's two new hospital towers nears completion, construction efforts now focus on the two buildings' interiors.
Much of A level, one of the podium's underground floors, is walled in, and workers are beginning to do finishing work. The A level floor will house two large electrical service rooms and the kitchens for the Adult Hospital and the Children's Hospital food service needs.
The ongoing construction, which began approximately two years ago, is a part of Loma Linda University Health's Vision 2020 – The Campaign for a Whole Tomorrow. When completed, the new hospital facilities will be a place where 4,700 students and 700 residents progress in their education. Many of those students will become long-term members of the Loma Linda University Health team, while others will take what they have learned here to communities across the globe.
You can follow the rise of the towers on a daily basis by checking the construction web cams.
We're sharing photographic updates of the hospital construction work on a periodic basis. Watch for special emphasis on some of the behind-the-scenes-views and untold stories at the Vision 2020 website.
This vignette is adapted from a blog by Dennis E. Park, which appears on the website www.docuvision2020.com.