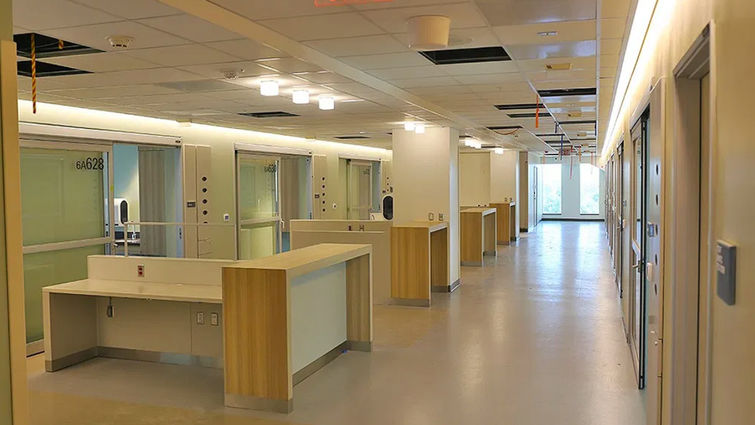 A group of Loma Linda University Health leaders and key supporters stood together on a Sunday in May 2016, to break ground on a new hospital. Changing California seismic standards combined with the rapid changes in how health care is delivered drove the decision to launch a historic construction project to replace Loma Linda's iconic cloverleaf towers and add to the Children's Hospital.
About four and a half years later, an imposing new structure has changed the skyline of the city, and is about to become the cornerstone for Loma Linda University Health's vision for a healthier future. Together, the new adult hospital and Children's Hospital tower will be a key provider of healthcare to a vast region of inland California. But they will also serve as research and education centers that will change the way healthcare is provided throughout the world.
Look around the outside of the structure, and you can see signs the project is nearing completion. Curbs and gutters are being poured, with paving of parking lots quickly following. Construction trailers are being removed. Large trucks carrying vital equipment are stationed at building entrances.
Inside, there are signs of completion as well. Equipment is being installed. Air conditioner specialists are fine tuning air flow through the building. Painters are applying final coats of paint and completing touch ups. Many areas now require workers to wear shoe booties over their work boots to protect floors and finishes.
Our photo album offers some inside glimpses of the project's progress. We hope to bring you more of these "inside" looks as we approach the building's ribbon cutting and opening events.
This post is based on the photography of Dennis E. Park, who posts regular updates and photos on the project on his website www.docuvision2020.com.