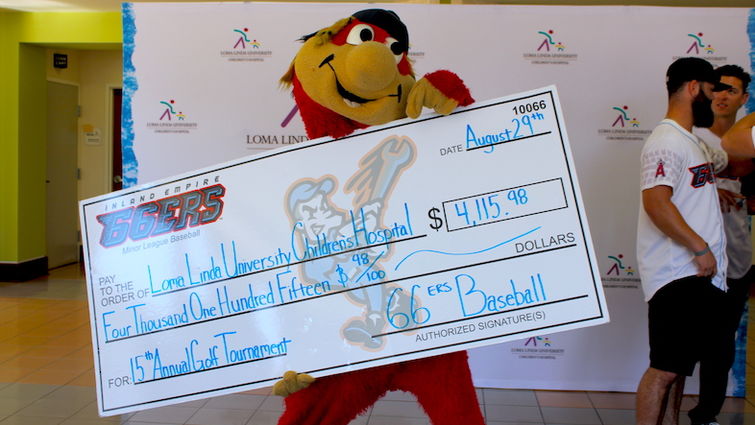 Members of the Inland Empire 66ers took a time out from the baseball diamond to deliver over $4100 to Loma Linda University Children's Hospital (LLUCH) Tuesday, August 29.
Ryan English, assistant general manager for the 66ers, said the funds were raised during the team's 15th annual golf tournament which was held on August 21, and all but one of the tournaments has benefitted LLUCH.
Scott Perryman, senior vice president/administrator for LLUCH, said the IE 66ers have raised nearly $100,000 for LLUCH.
"You have no idea how much of a hero you are to the kids we treat," Perryman said. "To lighten their day and mood is a huge gift. Thank you for all that you do and for the dollars you've raised."
Following the check presentation, members of the team along with their faithful mascot Bernie, took a tour of the hospital and visited with patients. They also handed out autographed baseballs and hats to patients on multiple units.