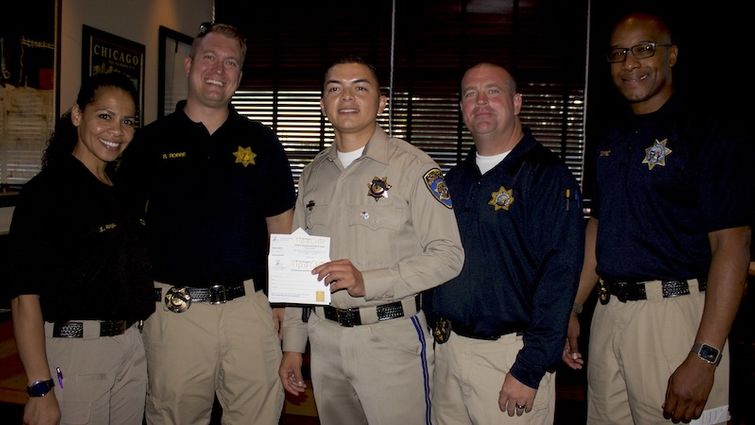 Crowds of people waited upwards of one hour for a table Thursday night at BJ's Restaurant in San Bernardino — and not just for pizza or a pizzookie.
A handful of officers from the Inland Division of the California Highway Patrol were serving dinner to patrons for the inaugural Tip a CHiP fundraiser. All tips collected by the officers were donated to Loma Linda University Children's Hospital (LLUCH).
In addition to tips, for those guests who brought in the promotional flyer, BJ's Restaurants donated 20% of those guest checks to the hospital.
A total of $4,440 was raised for LLUCH in just one night.
Lindsay Correa, senior manager at BJ's Restaurants, Inc., said was excited to be a part of the event. "My team loved having the CHP officers in the restaurant," she said. "It was such a great experience that we would definitely love to do again."
Scott Perryman, senior vice president/administrator for LLUCH, was impressed with the effort put forth by local CHP. "It's great to see law enforcement come out of their comfort zone for our patients," he said. "I think everyone involved had a lot of fun, and the results were amazing."