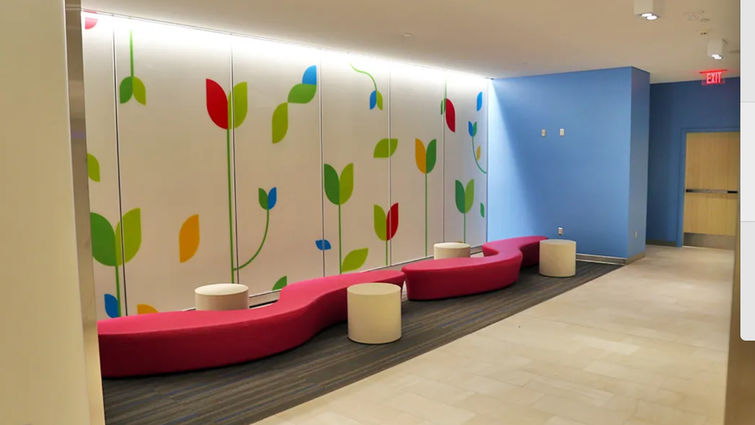 The new Dennis and Carol Troesh Medical Campus is equipped with state-of-the-art medical equipment, computers, kitchen equipment, and all types of support technology. And it's also full of new furniture.
Workers moved 8,468 total pieces into 1,487 various rooms — 465 patient rooms, 212 offices, 79 waiting areas, 155 exam rooms, 27 break rooms, 21 conference spaces, and 20 sleep rooms.
Furniture was moved into the hospital over a span of 60 business days. Two or three big rig trucks made deliveries each day, carrying furniture from 35 manufacturers. GM Business Interiors in Riverside did the purchasing and also supplied as many as 14 support technicians daily.
Anchored furniture, such as cabinets, cubicles, and wall-mounted computer units, required OSHPD inspection to confirm seismic safety throughout the hospital.
Victoria Dalton, CID, EDAC, director of design for Jtec HCM, served as the primary furniture design director. NBBJ Architects was also involved in the furnishing process.
The Dennis and Carol Troesh Medical Campus is already making a difference in the lives of Inland Empire residents. Take an online tour of the new hospital here or a video tour here.