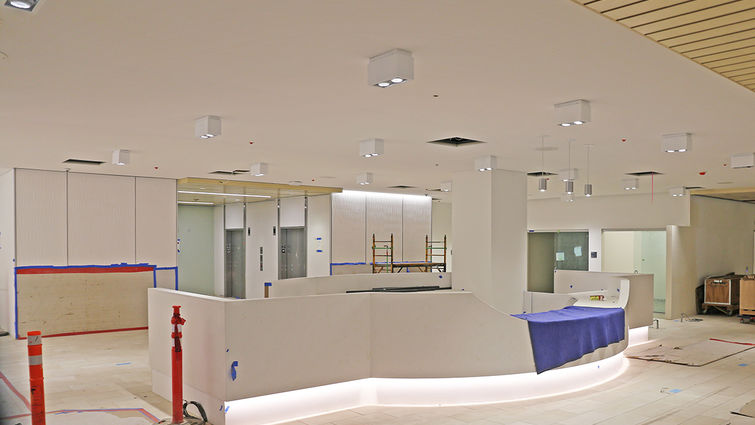 Work on the future hospital's first floor has reached the stage where the final look of the space is beginning to come into focus.
Visitors to the hospital will enter through the modern structure known as "The Galleria." Entering the main building, visitors will be able to access the Children's Hospital lobby, and adult hospital lobby, and the prayer chapel.
The main information booth is a primary focal point for all visitors. The first floor also offers visitors access to a new 425-seat cafeteria and an expanded gift shop. Elevator banks with access to patient floors are also conveniently available.
The future adult hospital and Children's Hospital towers will incorporate leading advances in patient safety and comfort. Each interaction with patients is part of the commitment by every physician and staff member to hope and healing. Designed to continue Loma Linda's 115-year legacy of outstanding care, the future hospitals will anchor the healthcare needs of a vast region of Southern California and serve as an educational and research hub to shape healthcare in the United States and around the world.
Dennis E. Park supplied these photos. He has documented much of the Campus Transformation Project on his website, www.docuvision2020.com.