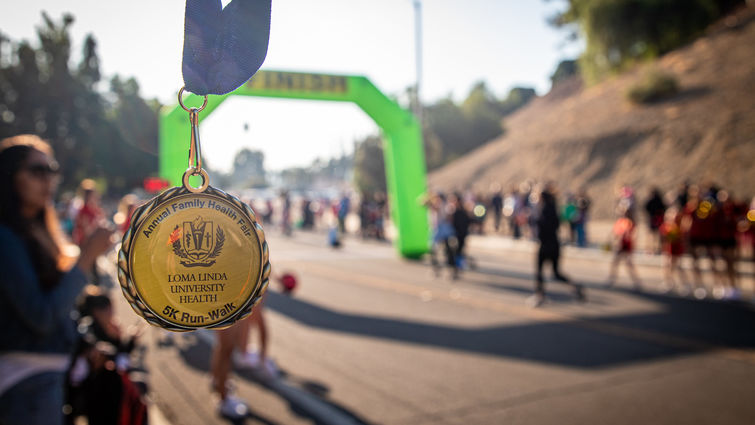 Loma Linda University Health hosted its annual Family Health Fair and 5K on Sunday, October 27.
The free community event welcomed over 1,300 kids and adults to enjoy various family-friendly activities, including a variety of health screenings, games, CPR demonstrations and healthy food samples. The outdoor kid zone offered bubbles, a photobooth, bounce house, face painting and more.
Nearly 900 people kicked off the event with the 5K walk/run — a record of participants since the event was added to the annual health fair in 2012. Additionally, 557 people armed themselves against illness by receiving a free flu shot.
Click through the photos below for more event highlights.