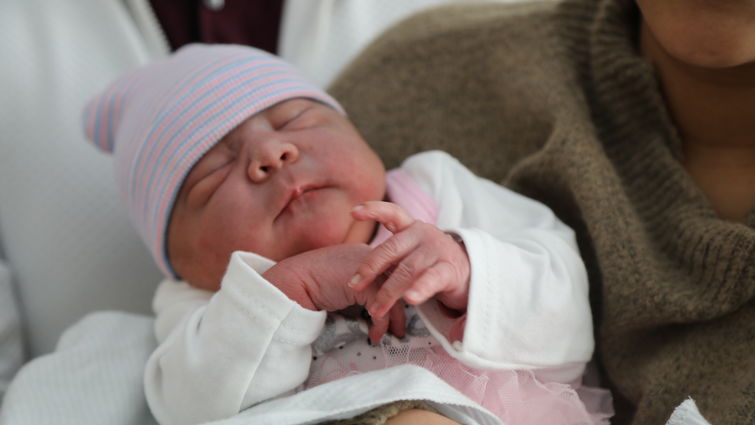 Loma Linda University Health rang in the new year by welcoming its first babies of 2022 in the morning hours of January 1.
Loma Linda University Medical Center – Murrieta's first baby of the new year was baby girl Halston Kolette born at 2:36 a.m. to parents Kaitlin and Tyler.
One of the first New Year babies born at Children's Hospital in the San Manuel Maternity Pavilion, baby girl Ariana came into the world at 7:44 a.m. to parents Wendy and Jorge.
Wendy said being pregnant during the pandemic was difficult due to the isolation. "The most important thing is that she is finally here," she said. "I'm so happy and excited."
Check out photos of the new babies with their families below.