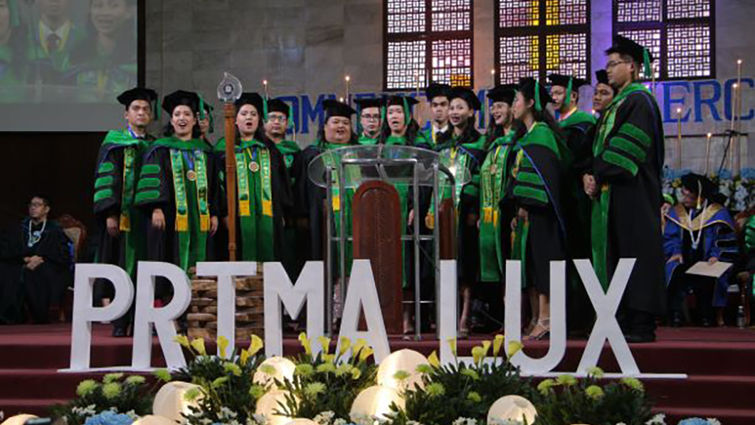 Loma Linda University celebrated the first commencement ceremonies of two Seventh-day Adventist medical schools they helped to establish in Peru and the Philippines over four years ago.
In January of 2019, the Peruvian Union University (UPeU) School of Medicine graduated 26 in a ceremony held on campus in Naña, Lima province, Peru. 
Opened in 2012, with students from neighboring countries including Bolivia, Colombia, Ecuador and Brazil, the Adventist medical school in Peru is the denomination's fifth. The school's curriculum is a seven-year, post-secondary program.
Daniel Giang, MD, vice president medical affairs, Loma Linda University Medical Center, said Loma Linda University Health has contributed to the conception, creation and implementation of the UPeU's School of Medicine. "Like Loma Linda University, UPeU emphasizes preventative care, which has differentiated it from other medical schools in the Northwestern region of South America," Giang said. 
Giang said there are 28 Schools of Medicine in Peru. UPeU's students completed a national exam that ranked the school 5th in the country. "The academic and professional achievements of the initial class of graduates has propelled UPeU administrators like the Medical School Director, Roger Albornoz, MD, into national medical education leadership," Giang said.
Last month, Adventist University of the Philippines (AUP) College of Medicine held a "Prima Lux" or "First Light" ceremony in Silang, Cavite province, Philippines, graduating 16.
AUP College of Medicine accepted its inaugural class of nine male and seven female medical students in August of 2015 with the help of Loma Linda University — making it the first Adventist medical school in Asia and the denomination's sixth medical school worldwide. The successful launch of the medical school has led the Founding Dean, Doris Mendoza, MD, to be invited to serve on the national medical school accreditation body.
Loma Linda University, home to the Adventist Church's first medical school, has a strong, ongoing history with AUP. The School of Public Health assisted the Filipino university in developing its own College of Health approximately 30 years ago, and the School of Dentistry also collaborated with AUP to develop its College of Dentistry in 2005.
Richard H. Hart, MD, DrPH, president of Loma Linda University Health, delivered the keynote address at the June commencement ceremony. 
"For the last decade, Loma Linda University Health representatives collaborated with AUP's School of Medicine on student admissions, curriculum planning and faculty development," Hart said during the ceremony. "We are proud of it and what has been accomplished here."