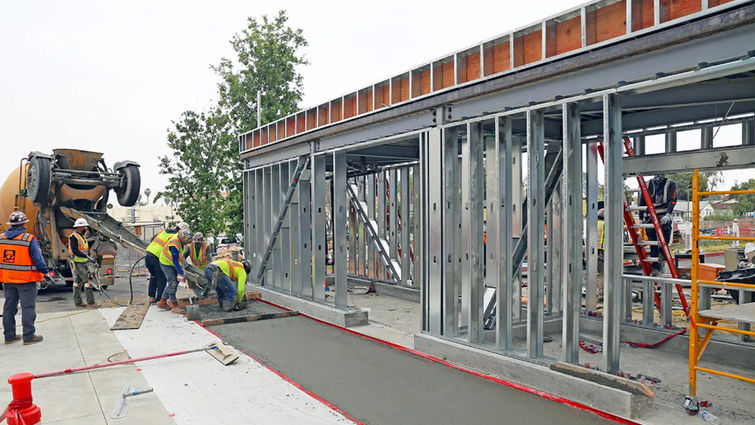 While construction on the new Dennis and Carol Troesch Medical Campus has been underway since mid-2016, the final building project of the new facility is now nearing completion. As patients and visitors approach the new Galleria entrance, they'll have the option of utilizing valet parking services.
Valet parking launched as a service to patients and visitors who sometimes struggled with the walking distances required with self-parking. On average, valet parking was responsible for an average of 270 cars per day before the service was temporarily paused with the Campus Transformation Project and the COVID-19 pandemic.
The permanent structure is an improvement over the pop-up tent that the valet service operated from while in front of the cloverleaf tower. When the valet service resumes, the team of 10 will be among the first contacts patients and visitors have with Loma Linda University Health. Valet service hours will be Monday to Thursday, 5 am – 6:30 pm; Friday, 5 am – 5:30 pm; closed weekends and holidays.
The Dennis and Carol Troesh Medial Campus incorporates leading advances in patient safety and comfort. Designed to continue Loma Linda University Health's 115-year legacy of outstanding care, the future hospitals will anchor the healthcare needs of a vast region of Southern California and serve as an educational and research hub to shape healthcare in the United States and around the world.
This vignette is adapted from a blog by Dennis E. Park. who has been visually documenting the hospital construction work since the project's beginning. You can see Concrete finishing work around the base of the future valet parking building nears completion.thousands of construction photos on his website, www.docuvision2020.com.