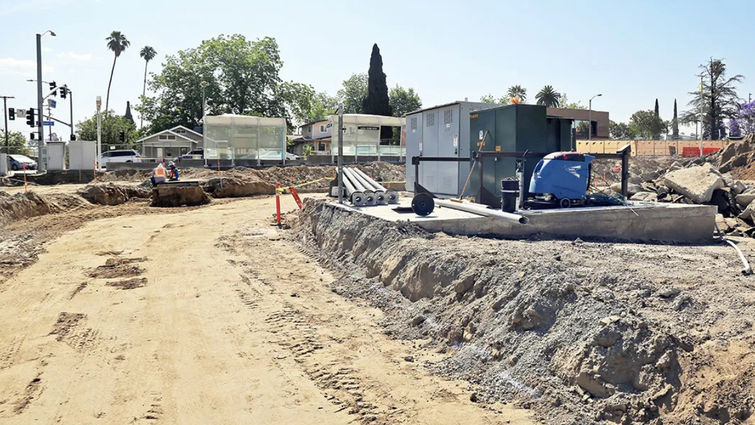 Grading and paving work on the northeast corner of the new Dennis and Carol Troesh Medical Campus site is the final piece of the new facility's parking lot/access road puzzle.
The new hospital's construction has been coordinated in a grouping of trailers that have been sitting near the corner of Anderson Street and Prospect Avenue. Installed in the summer of 2016, the trailers have fulfilled their purpose and been removed from the property. Construction workers have moved heavy equipment into the area, grading the site and digging trenches for underground utilities.
Early efforts are focusing on the completion of the service/fire road. Once this final section of road is completed, the entire complex will be surrounded by a fire access road. Parking area and sidewalks will follow. Finishing work will include trees, shrubs and ground cover, and electrical work to light the area at night.
These photos are courtesy of Dennis E. Park, who has been documenting the hospital construction effort with regular posts on his blog, www.docuvision2020.com.