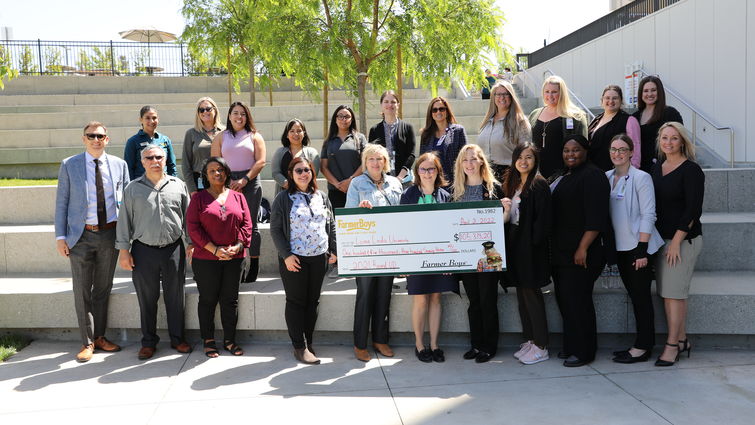 Representatives from Farmer Boys presented Loma Linda University Children's Hospital a check for $105,373.20 on Thursday, April 21, from funds raised during Farmer Boys' 21st annual fundraiser for the hospital.
Farmer Boys has partnered with Children's Hospital since 2000 — supporting the healing, health, and happiness of kids across the Inland Empire.
Tiffany Hoekstra, senior development officer for Children's Hospital Foundation, applauded Farmer Boys' family-oriented spirit.
"Farmer Boys has never lost sight of its focus," Hoekstra said. "Even though they're continuing to expand and flourish, they are so focused on their community. That's something that aligns so well with Children's Hospital — we strive for people to see our heart in all that we do. Thank you for letting us be a part of your incredible family."
The money collected will go toward the da Vinci Surgical System, a robot that allows surgeons to have greater detail, precision, and minimal invasion in various types of surgeries, including gynecologic, urologic, gastrointestinal, head, neck, and more.
In addition to their annual fundraiser, Farmer Boys sponsors Children's Day, a day for hands-on learning and health education for kids in the community.  
Farmer Boys, through the generosity of its guests, has raised a total of more than $1 million in support of the hospital and its patients.