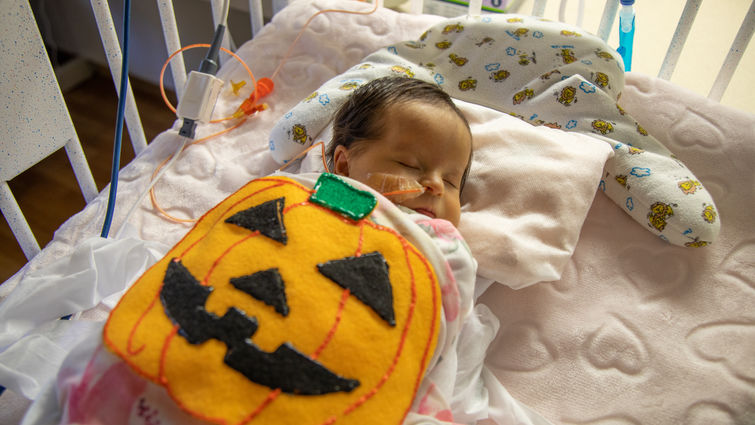 During the fall season nearly every year, a small group of NICU nurses create felt costumes of different varieties to distribute around the unit. This year, those costumes included pumpkins, Dalmatians puppies, and candy corn.
The director of NICU patient care, Celina Afenir, added to the fun by dressing up as Cruella deVil and taking photos with her "Dalmatian puppies."
This fun-filled tradition is just one of the ways the NICU nurses bring joy to patient families and their babies.