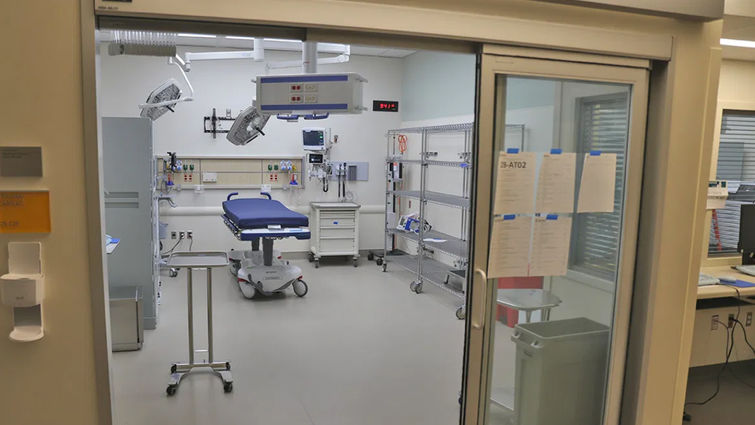 With the opening of the Dennis and Carol Troesh Medical Campus, Loma Linda University Health will offer expanded access to treat emergency and trauma patients. The new Emergency Departments' opening is scheduled for August 8, at 7 a.m. Ambulance access to the new location will be from Barton Road rather than the Campus Street access point to the current Emergency Department.
The new facility houses separate adult and pediatric emergency departments, with separate entrances and separate ambulance entrances. Each year, the Loma Linda University Health emergency departments treat more than 75,000 patients, including 26,000 children. As one of only two Level 1 trauma centers in our service region, Loma Linda University Health's highly skilled team treats up to 3,000 of the most critical trauma patients each year.
Once inside, the new emergency departments will both offer increased square footage and a larger number of beds to better serve the surrounding communities. The adult ED will have four trauma bays available for the most serious cases. Each of these bays will have quick access to a CT scan unit and will be close to the patient elevator that gives access to the third-floor surgical area. The pediatric ER will have two trauma bays, also with quick access to CT scan services. The pediatric ER has also been designed to provide easy access to the Level 2 connector bridge and the Children's Hospital operating rooms.
Seven days a week, 24 hours per day, Loma Linda University Medical Center personnel are ready to provide multiple types of emergency care. The ED is staffed by providers from different specialties who work together as a team to give patients the best possible experience.