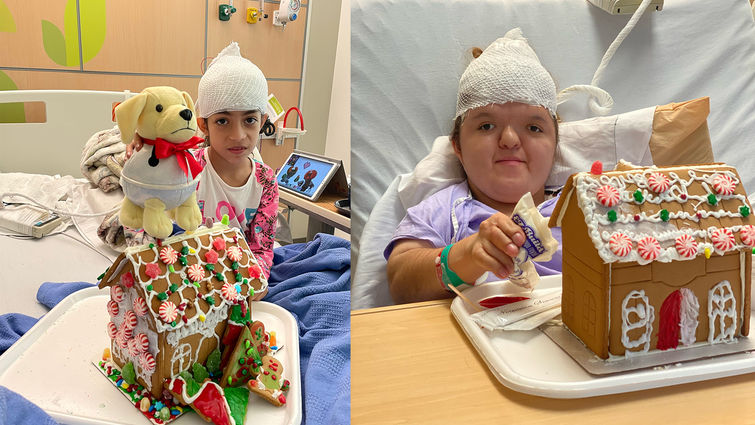 Despite not being able to throw their festive holiday events for Loma Linda University Children's Hospital patients for the past two years due to the pandemic, such as their gingerbread house decorating party, the Big Hearts for Little Hearts Loma Linda Guild hasn't stopped bringing Christmas cheer.
On Monday, December 6, in partnership with Costco San Bernardino, the members of the guild prepared trays of gingerbread village kits. Patients each received a village to decorate — 150 of the kits were donated by Costco.
For additional holiday cheer, the guild donated teddy bears, books, and Lego sets to patients.