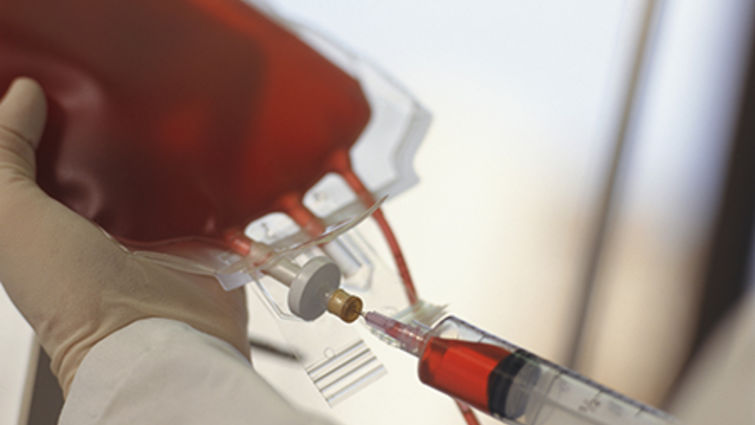 On Tuesday, Aug. 9, the LifeStream van will be parked at Loma Linda University Children's Hospital from 11:00 a.m. to 4:00 p.m.
While it can be easy to miss the blood donation vehicle while rushing by on the way to an appointment, the people who pause to donate blood are helping to maintain the region's blood supply.
This is important when local hospitals, including Loma Linda University Medical Center, need an immediate, significant supply of blood.
According to Don Escalante, public relations specialist, LifeStream, there was an adequate supply to meet the need following the mass shooting in San Bernardino because of the many donors who consistently gave the gift of blood. But now more donations are needed.
Donors can give blood as often as every eight weeks.
The task of ensuring that blood supplies are adequate is being challenged due to the ongoing spread of the Zika virus.
"It can't be quantified how many people are being deferred from donating due to visiting outside the U.S. or Canada or, more recently, being in Miami-Dade or Broward counties, Florida," says Escalante, "but it is a factor in the nationwide blood shortage."
According to media reports, only four states—Alaska, Idaho, South Dakota and Wyoming have no reported cases. On August 3, the CDC website reported 433 confirmed cases in the United States; of those, only the cases from Florida were due to local mosquito transmission
According to Escalante, "Effective August 1, there are five questions we pose to all prospective donors prior to them registering to donate. We ask them to defer from donating if the answer to any of these questions is 'yes.'"
You should not donate if in the past four weeks:
• You have traveled to Miami-Dade or Broward counties in southern Florida.
• You have been outside the other 49 United States or Canada.
• You were diagnosed with a Zika infection.
• You have had two or more of the symptoms listed following recent travel (within two weeks) to Miami-Dade Or Broward counties in Florida or outside the other 49 United States or Canada: fever, joint or muscle pain, eye pain or redness (conjunctivitis), headache or rash.
• You have had sex with a man who, in the past three months was diagnosed with a Zika infection or has been to Miami-Dade or Broward counties in Florida or outside the other 49 United States or Canada.
"In light of these challenges," says Escalante, "we are asking the public to make an extra effort to give if you are able to ensure that local surgeons and physicians will have ample blood on the shelves for everyday and emergency needs."
Further guidelines: Healthy individuals at least 15 years of age may donate blood. Fifteen- and 16-year-olds must provide LifeStream with written parental consent. Parent consent forms are available at any donor center, community blood drive or at www.LStream.org. All prospective donors should be free of infections or illness, weigh at least 110 pounds and not be at risk for AIDS or hepatitis. Donors receive a free mini-physical as part of the donation process. Donating blood takes about an hour, yet gives someone a lifetime.
Zika was discovered in Uganda in 1947; while previously considered a mild illness, women who contracted Zika in 2015 in Brazil linked to cases of microcephaly. It has also been linked to Guillain-Barre syndrome.