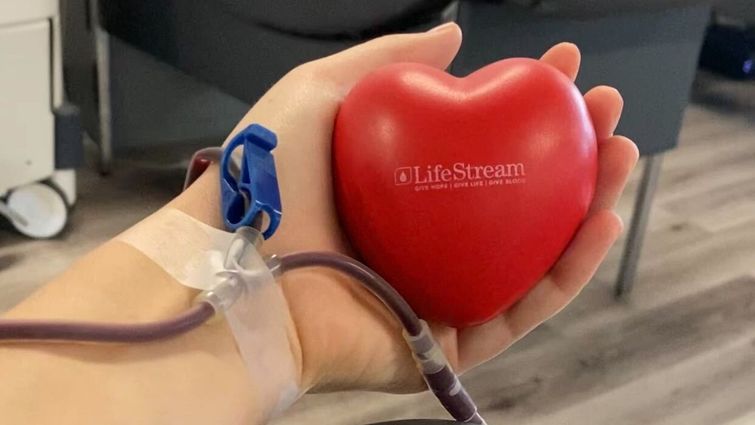 Hospitals are in need of blood products now more than ever. Loma Linda University Health and LifeStream Blood Bank, which provides blood products and services to more than 80 Southern California hospitals, are urging residents to help the community by donating blood in June, July, and August.
"During the summer months, trauma rates increase, which means there are more emergencies that need blood," said Paul Herrmann, MD, director of the clinical lab at Loma Linda University Health. "This increased demand for blood, along with the general slowdown in donation rates since the COVID-19 pandemic began, has put hospital emergency departments in a very desperate situation. Please consider donating today."
To fulfill patient need, LifeStream must collect at least 500 blood donations daily. LifeStream has fixed-site donor centers in San Bernardino, Riverside, Ontario, Victorville, Murrieta, La Quinta, Rancho Mirage, Placentia, and Hemet and conducts mobile drives throughout its service area.
"Currently, LifeStream is facing declining collections that are forecasted to continue throughout the summer," said Rick Axelrod, MD, LifeStream's president/CEO and medical director. "If collections continue to decline, it will impact our ability to fulfill our shipments to area hospitals. It will impact patients in need. We are asking healthy individuals to please donate and help our fellow community members who are in desperate need."
Appointments are recommended, but walk-ins are welcome at all LifeStream donor centers and mobile blood drives. Donors must be at least 15 years of age (15 and 16-year-olds require a signed parental consent form), weigh at least 115 pounds, present current photo ID, and be in good health.
For more information or to make an appointment, call 1-800-879-4484 or visit LStream.org.