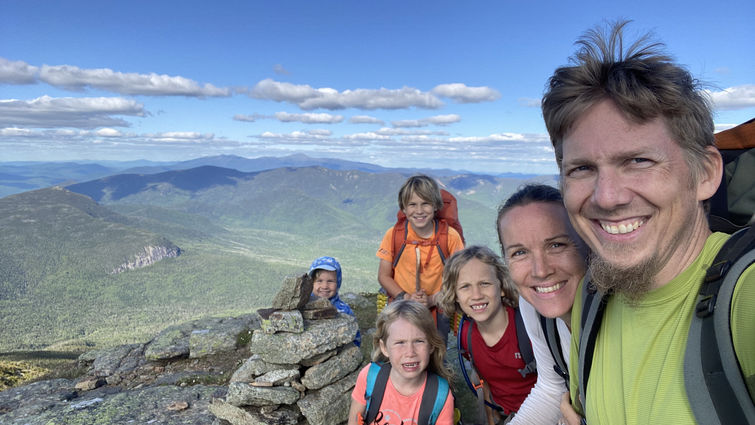 A volunteer physician family serving in the Northern African country of Chad took a seven-month break to hike the Appalachian Trail with their four children — their 4-year-old girl is believed to be the youngest to complete the iconic 2,193-mile hike from Georgia to Maine.
Doctors Olen and Danae Netteburg, Loma Linda University School of Medicine graduates (Olen 2007, Danae 2006), have been working as Deferred Mission Appointees — medical missionaries — in Chad at Bere Adventist Hospital since 2010. The 100-bed facility is an Adventist Health International partner site and is nearly 25 miles away from the nearest paved road.
Mother Danae, says their youngest, 4-year-old Juniper — whose trail name is "Beast" — completed the entire hike on her own two feet. 
Her trail name rang true during a steep-hilly homestretch. Juniper sat down at the base of one of the hills and began to cry. She wouldn't tell her parents why until finally she said, "Mommy is carrying my backpack, but I want to carry it!" She took the backpack and sprinted to the top. 
The Netteburgs say Juniper would often be waiting for the rest of the family to catch up — sitting patiently on a rock or fallen tree.