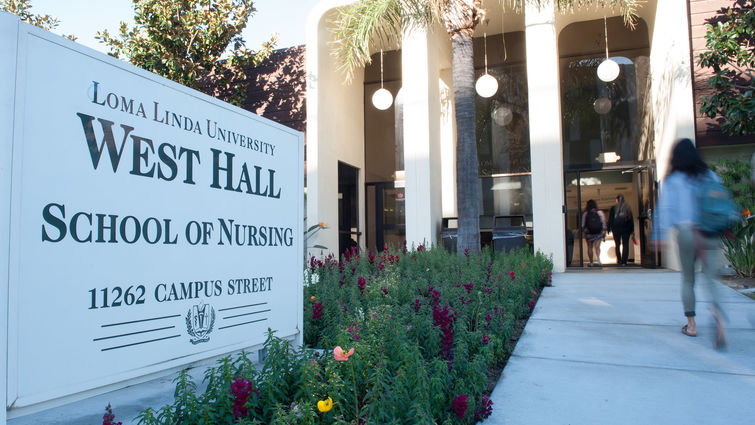 Loma Linda University School of Nursing will receive $1 million in student awards for psychiatric mental health nurse practitioners (PMHNP) who wish to work in the Inland Empire following graduation as a PMHNP.
The grant from the Inland Empire Health Plan (IEHP) is the second consecutive such grant from IEHP and aims to address the shortage of psychiatric mental health nurse practitioners in clinics serving the underserved in the region through this award program.
"This generous grant from IEHP is a Win-Win," said Elizabeth Bossert, PhD, RN, dean of the School of Nursing. "First it helps those who live in the Inland Empire who are dealing with mental health challenges, and with the increase in stress in society, this is an increasing problem. And second, it helps students by providing a way to complete the PMHNP without major tuition debt. We are glad to work with IEHP in benefiting the community through this partnership."
The grant will help numerous students, such as award recipients Jennifer Jeong and Daniel Lucero.
Jeong has been working as a child/adolescent inpatient nurse at Loma Linda University Behavioral Medicine Center. She is passionate about caring for the psychiatric needs of children and adolescents. This award will allow her to obtain the specialty training she has dreamed of to better serve our community's most vulnerable populations.
Lucero is a nurse in the Medical Center intensive care unit. His passion for psychiatry grew through constant exposure to numerous amounts of underserved patients who required psychiatric care both in and out of the hospital setting. Being a racial minority and a child of parents and grandparents who grew up in near poverty, Lucero has devoted his life's passion to bringing mental healthcare and services to the underserved. The opportunity to become a PMHNP will allow Lucero to take the next step in his commitment to bring compassion and care to those around him.
"We are thrilled to support Loma Linda University School of Nursing in this way," said Jarrod McNaughton, IEHP Chief Executive Officer. "This grant allows us to combine the needs of our region and students to build one sustainable solution, serving both parties and ultimately facilitating communities where optimal care and vibrant health can be achieved for years to come."
For information, contact the School of Nursing at 909-558-4923 or graduatenursing@llu.edu. More information about the school is available at nursing.llu.edu.