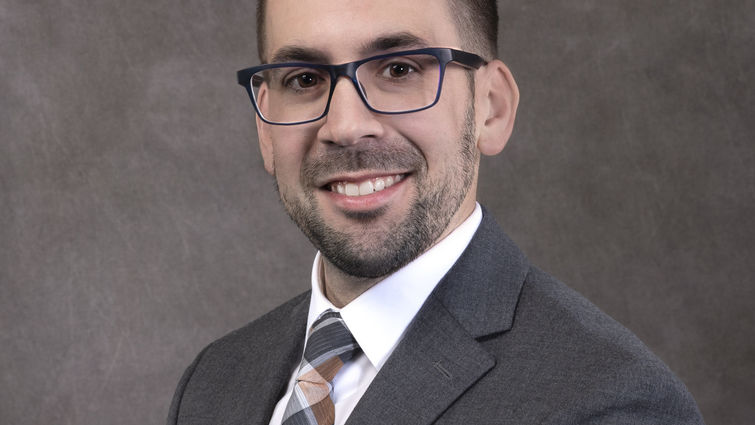 Loma Linda University administrators announced that Kyle M. Sousa, PhD, became the associate dean of academic affairs at the School of Pharmacy effective September 23, 2019.
Dean Michael Hogue, PharmD, said Sousa joins an outstanding network of faculty and staff to support students at the School of Pharmacy.
"Sousa comes to us with credentials and experiences that uniquely prepare him to lead our cutting-edge, practice-ready curriculum," Hogue said. "We are blessed to have him here at the School of Pharmacy."
Sousa will also join the school's faculty as associate professor of pharmaceutical sciences.
Sousa graduated with a Bachelor of Science in microbiology from Pennsylvania State University. He went on to earn his PhD in medical biochemistry from Karolinska Institute in Stockholm, Sweden and completed postdoctoral fellowships at the University of Michigan and City of Hope National Medical Center. He brings more than a decade of research experience in the areas of nuclear receptor biology, drug discovery, metabolic disease and bariatric surgery.
In 2012, Sousa joined the faculty at West Coast University School of Pharmacy as a founding faculty member. He served as the program's assistant dean of student affairs more than five and half years. As part of its executive leadership team, Sousa helped navigate the program successfully through the accreditation process. In early 2019, he was appointed interim dean of the program.
In his new role at Loma Linda University, Sousa will oversee the school's academic curriculum and direct its assessment programs. He will work closely with Hogue, faculty, preceptors and staff to ensure the school's curriculum and outcomes remain exceptional and build on the success the school has enjoyed over the years.
Sousa said he is delighted to join the Loma Linda University family.
"There are great opportunities to further improve the exemplary educational experience we provide to our students," Sousa said, "including helping students bridge the conceptual relationships between basic and clinical sciences to practice, and expanding our interprofessional educational initiatives."
Go online to learn more about Loma Linda University School of Pharmacy.