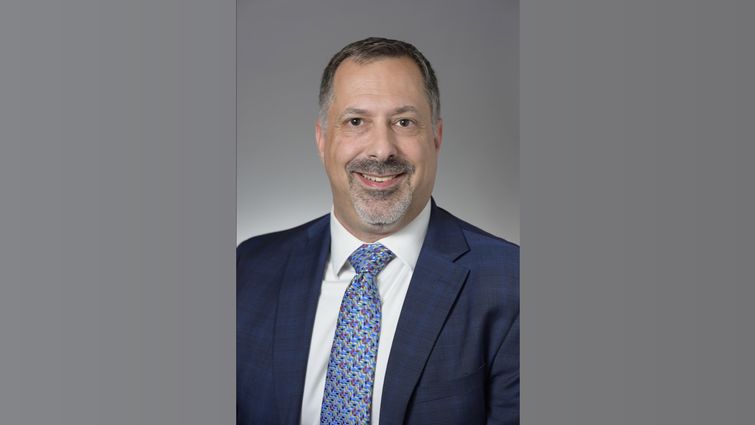 Shawn B. Collins, PhD, DNP, was appointed dean of Loma Linda University School of Nursing this week by the university's Board of Trustees. Collins, who has been serving as acting dean of the school since August following the retirement of Elizabeth Bossert, PhD, RN, has been serving as associate dean for academic affairs and graduate programs since 2019.
Collins, a nurse anesthetist, is a veteran nursing education leader, having served in leadership roles at various universities. He has published widely and spoken on emotional intelligence of leadership and nurse anesthetist training throughout the United States and internationally.
He previously served as a professor of nursing and held numerous leadership roles at Western Carolina University over 12 years, including director of the Nurse Anesthesia program. There, he was the recipient of several awards for teaching and mentoring. Collins has also served as an adjunct professor at Andrews University in Michigan and University of North Carolina at Charlotte. He joined Loma Linda School of Nursing in 2019.  
Collins holds a PhD in leadership from Andrews University in Michigan, a Doctor of Nursing Practice in healthcare administration from Rush University in Chicago, a Master of Science in Nursing ­– Nurse Anesthetist from the University of Tennessee at Chattanooga, and a Bachelor's of Science in nursing from Southern Adventist University in Tennessee.
"I look forward to working with Dr. Collins in this expanded role," said Richard Hart, MD, DrPH, president of Loma Linda University Health. "His demonstrated leadership skills will serve us well as we seek to expand the School of Nursing and continue to serve the worldwide needs of the Seventh-day Adventist Church."
Collins said he was deeply humbled and honored to serve as the School of Nursing's next dean, continuing the legacy of those who have gone before him.
"With God's guiding hand, I look forward to collaborating with Loma Linda University leadership and the School of Nursing faculty, staff, students, and community partners as we grow and continue the teaching and healing ministry of Jesus in a respectful and loving environment," Collins said.