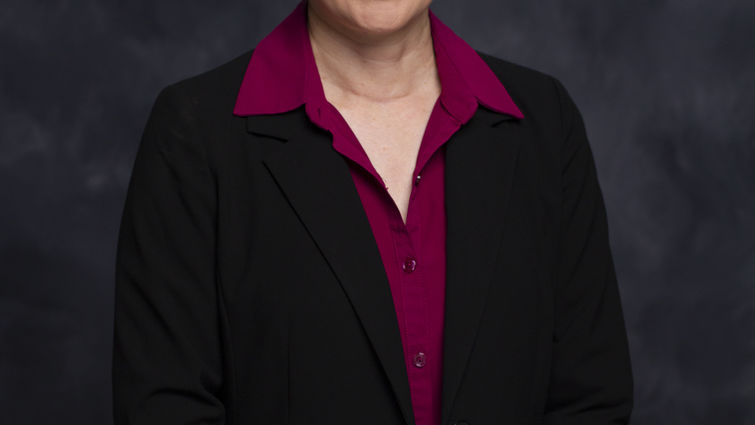 Sharon Lum, MD, FACS, has been appointed chair of Loma Linda University Health's Department of Surgery, effective March 15. She currently serves as vice chair of academic affairs for the department and medical director of the Loma Linda University Health Breast Health Center.
Lum will replace outgoing chair Carlos A. Garberoglio, MD, who has served as chair of the department since 2009.
Lum, a professor of surgery at Loma Linda University, is also director of breast surgery at Riverside University Health System. Her research interests include healthcare disparities and quality measures in breast cancer care, and she enjoys mentoring trainees in clinical and health systems research.
"Dr. Lum brings a wealth of knowledge and a commitment to advancing knowledge in surgical treatments," said Tamara Thomas, MD, dean of Loma Linda University School of Medicine. "In addition to being an accomplished surgeon herself, Dr. Lum's skills in research and leadership will extend the department's mission to train the outstanding surgeons of the future."
The Loma Linda University Health Department of Surgery comprises 50 full-time, on-campus surgeons, with an additional 40 surgeons working at affiliate locations.
A graduate of Harvard College and Washington University School of Medicine, Lum trained in general surgery at Oregon Health and Sciences University, where she completed an American Cancer Society Clinical Research Fellowship.
Lum serves as secretary-treasurer of the Southern California Chapter of the American College of Surgeons, recorder-elect of the Pacific Coast Surgical Association, governor in the American College of Surgeons, and vice chair of the Quality Integration Committee of the Commission on Cancer. She is also a member of the Health Equity Advisory Group and the Legislative Committee of the American Society of Breast Surgeons.