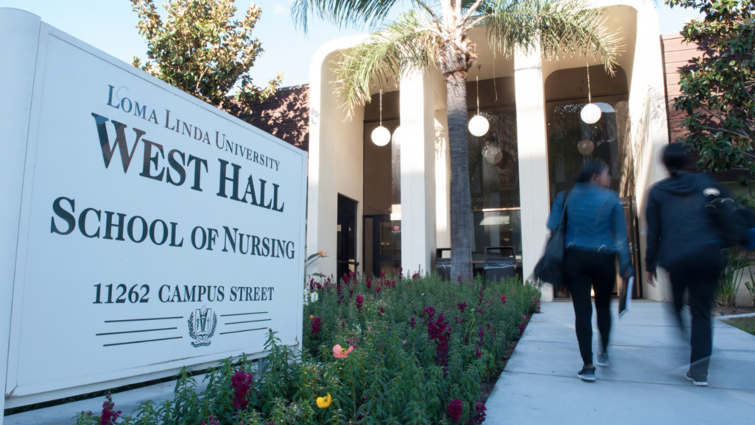 Loma Linda University's School of Nursing is aiming to attract an early-career cohort of PhD applicants in their 20s and 30s, similar to the educational trajectory of other industries.
Drawing candidates earlier in their career could mean a greater number of nurses with the opportunity to sustain a longer career in research they are passionate about, said Ellen D'Errico, PhD RN NEA-BC, an associate professor who oversees the school's PhD program.
"Our graduates get to further their career as health care leaders or get involved in academia as researchers, faculty, and developing the next generation of nurses, which many people find exhilarating and rewarding," D'Errico said.  
Program relaunch
The school this year reopened applications for its PhD program after a two-year retooling effort that includes more distance learning and an enhanced flexible program.
Applications for the autumn cohort are reopening after an examination of how to best serve potential students revealed lessening demand for face-to-face only teaching methods. Current candidates will finish with the existing format while new doctoral candidates will spend several days on campus each quarter. Plans are also in the works to utilize more distance learning options.
With the retooling effort, administrators are anticipating a larger pool of qualified applicants wanting a more flexible program and go on to work as nurse scientists, leaders and faculty.
The school offers a master's entry PhD and also a post-baccalaureate PhD program. The school offers the only nursing PhD program in the Seventh-day Adventist Church's international education system. 
Both administrators and students say professors mentor students to make sure they accomplish their goals.
"If you commit to us, we commit to you," D'Errico said. Some students who attend larger universities can fall through the cracks, she said, referring to the phenomenon as ABD — "All But Dissertation."
"We haven't had anyone drop out. That's our reputation."
Enrolling working nurses
The program launched in 2002 as a year-round program and later included summer intensives. The program is now designed to be more accommodating to working nurses' schedules.
"They're trying to do anything they can to help me accomplish my degree," said Mai Yaseen, a 30-year-old native of Saudi Arabia who has one child.
Yaseen, who holds a BSN and a master's degree in health care leadership, said she didn't have as much experience as a nurse compared to other nursing PhDs she's encountered, but was pleased that the School of Nursing took into account her age, life experience and goals.
"This is my dream and my dad's dream to advance in life," she said. "A PhD will open a lot of opportunities for me when I get back home in hospital administration, as a researcher or as faculty." 
Hazel Ada, director of nursing education and training at White Memorial Medical Center in Los Angeles, said she is earning her PhD at the School of Nursing to serve as a role model for both her family and colleagues.
"I see a lot of nurses interested in innovation and research, and I'm interested in helping more nurses who want to do that," Ada said. "You can apply nursing research wherever you are and for all kinds of specialties."
For more information, visit http://nursing.llu.edu/graduate-programs/phd-nursing