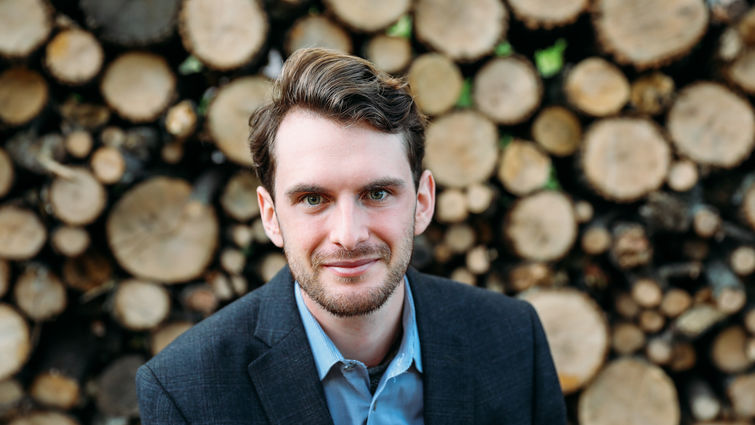 Jonathan Sackett, a fourth-year medical student at Loma Linda University School of Medicine, was selected out of 115 applicants to participate in the National Institutes of Health (NIH) Medical Research Scholars Program for the 2018-2019 academic year. Sackett is the first student at Loma Linda University to participate in the prestigious program held at NIH's intramural campus in Bethesda, Maryland.
The year-long research program is open to medical, dental and veterinary students across the country interested in basic, clinical and translational research. This year the program accepted 37 students, including 34 medical, two dental and one veterinary student. Each student is closely mentored by an NIH investigator who will provide guidance on their specific research project.  
"I knew I wanted to be a part of this program prior to going to medical school," Sackett said. He previously worked at the NIH in their neurology department, where his passion for research grew. 
Sackett will focus his research on prostate cancer, specifically looking at how MRI imagining can help identify the cancer prior to a biopsy. 
"The goal is to increase the detection rate of prostate cancer and discern which cancers are more aggressive," Sackett said. According to Sackett, biopsies can occasionally miss cancer on their own, but using MRI guidance they do much better.
Marcelo Vazquez, MD, PhD, associate professor at Loma Linda University School of Medicine, has worked closely with Sackett through his educational journey and was not surprised to learn of his accomplishment.
"It is extremely rare to have the opportunity to meet and enjoy the presence of a student with an unmatched intellectual brilliance, insatiable curiosity, artistic skills, passion for science and drive for success," Vazquez said. "His participation in this prestigious program will allow him to continue to expand his scientific knowledge and horizons but also it will enrich the program with his participation."
As a child, Sackett enjoyed science and always imagined himself as a scientist one day. When he learned he was accepted into the NIH program, it was a dream come true. 
"I want to have a positive impact on people and on science," he said. Sackett said he knows this opportunity will give him the guidance and mentorship to find the right fit in his healthcare career. 
Sackett is originally from Kettering, Ohio. His father, who graduated with a master's degree from Loma Linda University, works as a healthcare administrator, and his mother works as a nurse. 
He will return to Loma Linda University in fall 2019 to complete his fourth year. Sackett said he is currently hoping to pursue a career in radiation oncology. "No matter where I end up, I will carry love for patient care and passion for research," Sackett said.