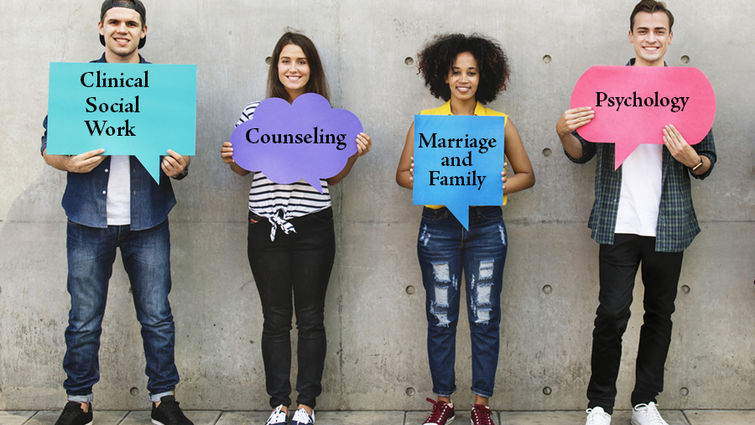 Loma Linda University's Department of Social Work and Social Ecology will conduct its first Mental Health Pipeline program June 17 to 28 in Loma Linda. The two-week program offers high school seniors and community college students a chance to explore various potential careers in the mental health field.
"According to the California Health Care Foundation, approximately 63 percent of California residents currently dealing with mental health challenges are not getting the services they need," says Beverly Buckles, DSW, dean of the School of Behavioral Health. "Part of the issue is that there aren't enough behavioral health professionals available."
School of Behavioral Health leaders are committed to increase the diversity and number of mental health professionals in field. Students from all backgrounds—particularly students from groups that are nationally underrepresented in the social sciences— are encouraged to apply to participate.
Pipeline program participants will be introduced to careers in a range of mental health specialties, including clinical social work, psychology, counseling, and marriage and family therapy.
The two-week program schedule includes opportunities to:
Shadow mental health experts within professional settings.
Attend seminars on mental health topics such as mental health interventions for depression and anxiety, suicide prevention, drugs and alcohol use, gangs and violence, eating disorders, responding to trauma, and stress management.
Participate in enriching educational activities that will strengthen skills critical for a successful career in mental health.
Interact with program peers and mentors.
There is a multi-step selection process for students wishing to participate. Online applications are being accepted through March 30.Part of the application process includes passing a county background check. Selected eligible students will be invited to an in-person interview conducted at the Social Work and Social Ecology Department on April 12.
Final selection of the 25 program participants will take place April 22, with accepted students having until April 30 to accept their slot in the program. Selected students who complete the full Mental Health Pipeline Program will receive a $1,000 stipend.
For more information about the application process, contact Doreen Cornejo at 909-379-7572 or by email.