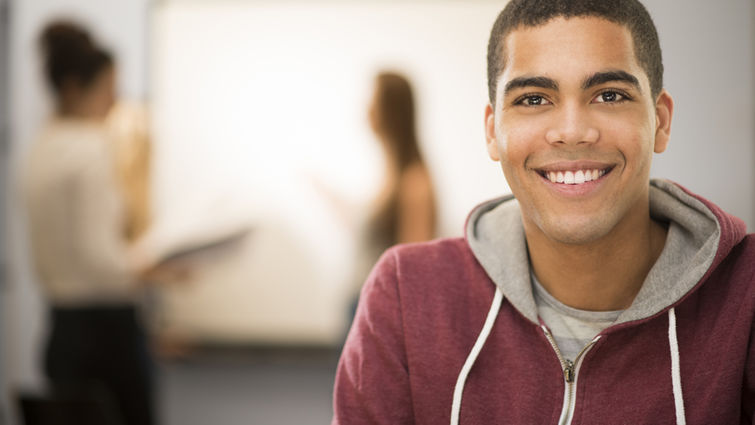 Loma Linda University's School of Behavioral Health will be distributing $2.97 million in scholarship funds to students in the Department of Psychology during the coming five years, following receipt of a grant award from the U.S. Department of Health and Human Services (HHS).
The grant program originated in the HHS's Health Resources and Services Administration Scholarships for Disadvantaged Students program. The grant will be overseen by Bridgette Peteet, PhD, principal investigator and associate professor of psychology, and Patricia Flynn, PhD, co-principal investigator and assistant professor of psychology and preventive medicine.
Grants will provide financial assistance to 42 doctoral-level psychology students whose backgrounds include economic or educational hardship. The HHS program emphasizes support for underrepresented racial and ethnic groups and is designed to increase the diversity of the workforce in the mental health profession.
"Our goal is for students in this program to commit to improving the distribution, diversity, and competency of the primary care psychology workforce in the medically underserved region of San Bernardino County," said Beverly Buckles, DSW, dean of the School of Behavioral Health.
The Primary Care Psychology Pipeline Program (4P) will provide eligible students up to $30,000 per year ($90,000 over three years) to students who demonstrate a commitment to the grant's mission of addressing the mental health needs of patients in medically underserved communities. The grants can be used to cover tuition, fees, books and living expenses. Students can begin receiving these funds in the fall of 2020.
Seeking to increase the number of potential qualified grant recipients, the department of psychology has begun to cultivate a psychology pipeline with sister Seventh-day Adventist institutions Oakwood University and the Adventist University of the Antilles. Other Historically Black colleges and Universities and Hispanic-Serving Institutions are also being notified of the program in an effort to diversify the pool of aspiring primary care psychologists.
An online application process for 4P grants is being installed on the department of psychology website. More information on the program is available by emailing Bridgette Peteet, PhD at bpeteet@llu.edu.