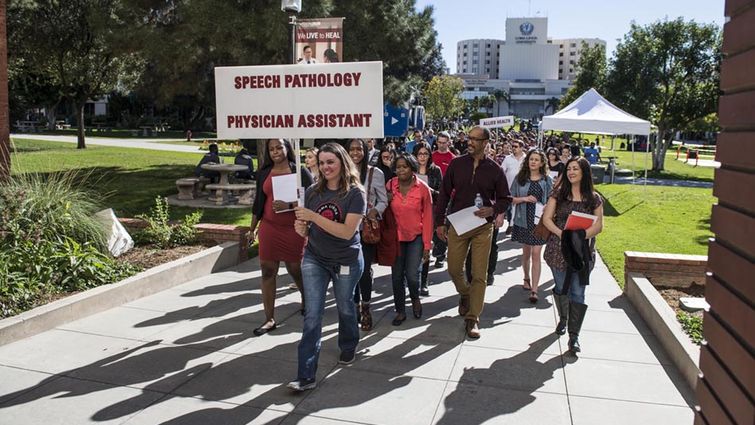 Students interested in enrolling in one of Loma Linda University's more than 100 health programs can attend a special open house designed to share program-specific information. The event takes place Sunday, January 27, 10 a.m. to 3 p.m., on the Loma Linda University campus.
Each of the university's eight professional schools will have leaders, professors, and current students available to answer questions, provide insights into the school's degree programs and share highlights of the campus culture and student life activities. The open house begins with an opportunity to meet university leadership, who will share their vision mission and future direction. Financial aid seminars will also be offered throughout the day.
Special events include a medical helicopter landing on the campus lawn, and demonstrations by the University Security Department's canine team. One open house attendee will win a paid spot on one of the University's international mission trips that will take place during the winner's time as a student should they matriculate.
The open house begins at 10 am in the Loma Linda Centennial Complex, 24760 Stewart Street, Loma Linda, CA 92350. The event is free, but pre-registration is encouraged. Additional information and on-line registration form is available on the Loma Linda University Open House web page.