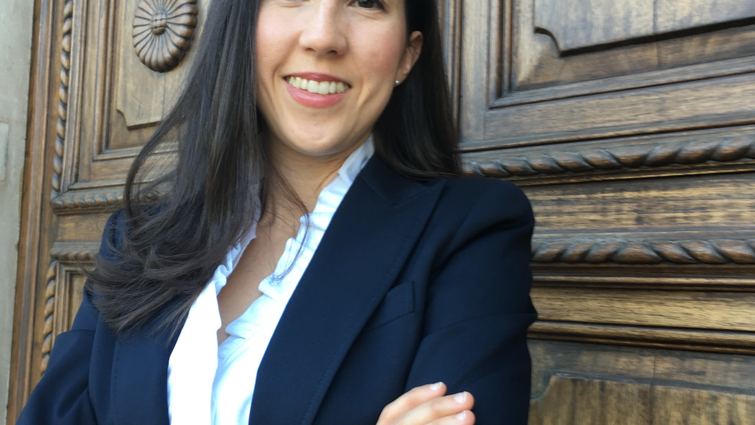 Claire Nguyen is this year's Loma Linda University President's Award recipient for the School of Allied Health Professions (SAHP). The award was presented to her at the SAHP commencement on June 10 for her high scholastic achievement and service in the student community.
While at Loma Linda University, Nguyen earned a doctorate degree in Physical Therapy while maintaining an overall GPA of 3.99. Prior to attending Loma Linda University, Nguyen earned a Bachelor of Music Education, graduating with a 3.96 GPA, and a Master of Music, graduating with a 4.0 GPA. 
Nguyen has combined her strong academics with a commitment to service in the community.  While attending Loma Linda University, she volunteered as a "Big Buddy" in the Christmas Fiesta provided for children from the San Bernardino community. She was a consistent volunteer with Helping Hands Pantry, as well as a student guide for Loma Linda University Open House and a part of the DPT Class of 2018 Leadership Committee.
While enrolled in the Doctor of Physical Therapy program, Nguyen continued to provide pro bono workshops in woodwind and brass performance for four concert bands incorporating physical therapy concepts of postural control, alignment and diaphragmatic breathing.
Nguyen's major community contribution has been through her leadership in the physical therapy component of Street Medicine — an interdisciplinary outreach to uninsured and underinsured individuals in the communities around Loma Linda University. She coordinated therapists and students to staff two clinics under the Street Medicine umbrella.
In addition, she recruited and trained 45 new students and five new faculty to deliver care to the clients served, collaborated on the development of videos highlighting students' work at Street Medicine, and designed and administered an assessment to determine students' attitude towards the homeless population after serving in Street Medicine and the strengths and weaknesses of the organization.
"Not only is Claire an outstanding student, but she is also an outstanding person," one classmate of Nguyen said. "She is a forward thinker — a woman of action — and I believe she will be one of the most successful physical therapists graduating from this class."