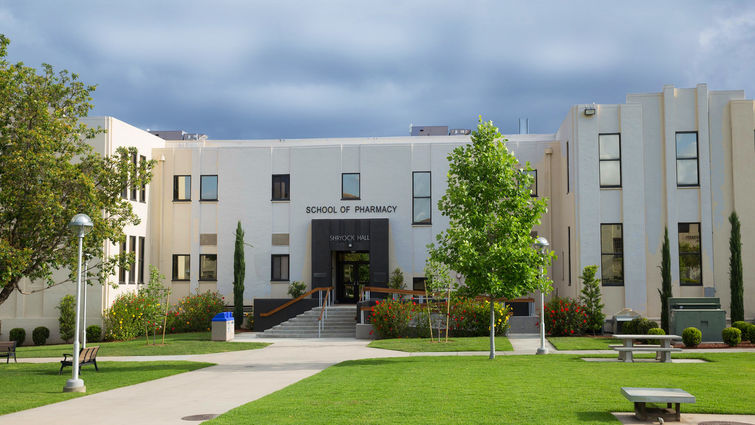 The Doctor of Pharmacy (PharmD) degree program at Loma Linda University School of Pharmacy has received eight years of continued accreditation by the Accreditation Council for Pharmacy Education.
Accreditation Council for Pharmacy Education (ACPE) is the national accreditation agency of professional pharmacy degree programs recognized by the Council of Higher Education Accreditation and the U.S. Department of Education. ACPE also accredits providers of continuing professional education for pharmacists.
Of the 15 pharmacy schools in the state of California that offer a PharmD program, 13 hold accredited status in 2021, according to ACPE's website.
Accreditation of professional degree programs in pharmacy provides a national basis for quality assurance. For the profession, accreditation provides a means for practitioners to participate in setting of requirements for preparation to enter the profession. It also assures improvement in the professional services available to the general public since accredited programs are expected to periodically modify their requirements to reflect advances in knowledge and practice.
Michael Hogue, PharmD, FAPhA, FNAP, dean of LLU School of Pharmacy, said the accreditation process is a healthy method of identifying areas of improvement within a program and highlighting its strengths. "We are committed to continuous quality improvements in our curriculum as new information related to pharmacy comes into focus, and we are proud that the ACPE recognized that our efforts were worthy of a full 8-year term of accreditation," he said.
The class of 2020 had a pass rate score of 87.5 percent on the North American Pharmacist Licensure Examination (NAPLEX), which is in line with both state and national score averages of 87 percent, according to Hogue.
ACPE's Board of Directors found LLU School of Pharmacy's PharmD program meets the expectations of all 25 standards of ACPE accreditation and is in compliance.
Evaluation for the accreditation included a virtual, two-day site visit during the second week of November 2020 and included an ACPE-trained site team of five members.
Loma Linda University School of Pharmacy opened its doors in the fall of 2002 and was granted accredited status from ACPE starting in 2007.
The objective of Loma Linda University's Doctor of Pharmacy or PharmD degree program is to educate pharmacists in a fully integrated, faith-based environment. The School of Pharmacy offers exceptional academic training and develops competent, compassionate pharmacists whose professionalism integrates the physical, mental, social, and spiritual dimensions of health. Graduates provide high-quality pharmacy care as fully participating members of healthcare teams committed to whole person care.
To learn more about the PharmD program, visit the Loma Linda University School of Pharmacy website.