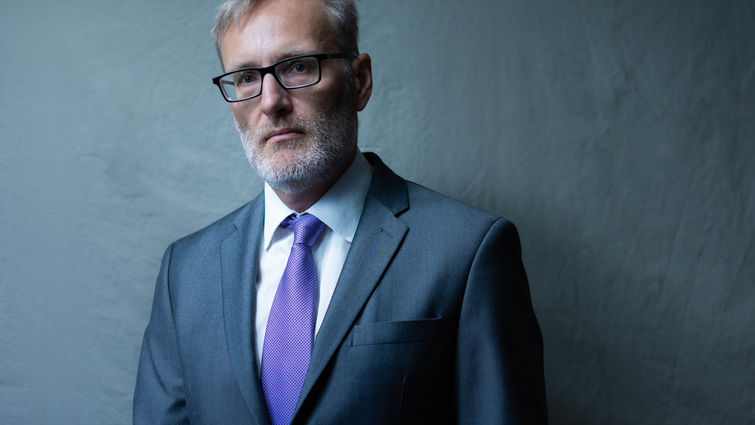 Loma Linda University School of Medicine professor Michael Pecaut, PhD, is one of 18 scientists selected to serve on the Decadal Survey on Biological and Physical Sciences Research in Space 2023-2032 steering committee by the National Academies of Sciences, Engineering, and Medicine.
Pecaut is the vice chair of the division of biomedical engineering sciences and the co-director for the neuroscience, systems biology, and bioengineering program within the department of basic sciences at Loma Linda University School of Medicine.
For over three decades, Pecaut has been involved in spaceflight research, including multiple experiments on the Space Shuttle and the International Space Station. His research involves the impact of the spaceflight environment (microgravity, radiation and psychological/physiological stress) on immune function.
"I feel honored and excited to be working with this committee to help guide the future of space research," Pecaut said. "I've always wanted to be an astronaut. And while I never made it that far, this opportunity is pretty close.
"This is an exciting time in the history of spaceflight," Pecaut said. "With the cost of launches coming down and the prospect of Lunar and Mars missions becoming increasing likely, the importance of space science is poised to grow exponentially in the next few decades — both for those lucky enough to go exploring and for those of us back here on Earth."
The study will review current theories and understanding of emerging areas of space-related sciences and generate recommendations on vision and strategy for next decade. It will also help NASA identify research goals applicable to robotic exploration needs and provide terrestrial benefits.
"We are delighted that one of our faculty members has the opportunity to help decide future directions for space research," said Penelope Duerksen-Hughes, PhD, associate dean of basic science and translational research. "Dr. Pecaut's invitation to serve on a committee of the National Academies of Sciences, Engineering and Medicine is a testament to the quality and impact of research being conducted here at Loma Linda University Health."
Pecaut earned a doctorate in aerospace engineering from the University of Colorado at Boulder and is a recipient of the Thora W. Halstead Young Investigator Award from the American Society for Space and Gravitational Biology.